Former Deputy Governor, APC Lagos West Senatorial Candidate,Dr. Idiat Oluranti Adebule, Commend Voters Patience, Votes At Her Polling Booth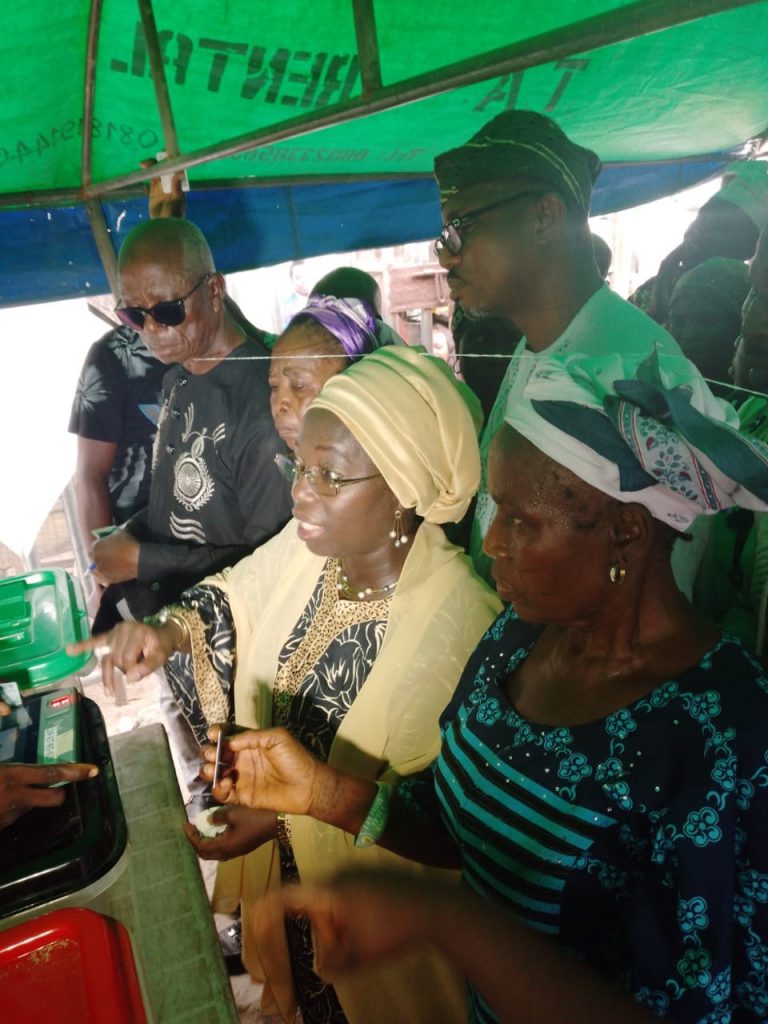 Share this Post
The Former Deputy Governor of Lagos State and Front line contender for the Lagos West Senatorial District, vying under the All Progressive Congress, APC,  Dr. Idiat Oluranti Adebule, has commended Lagos voters for their patience and determination to exercise their civil responsibility, despite early hiccups occasioned by late arrival of INEC Officials.

Dr. Idiat, a  popular Politician in Lagos and lead contender for the Lagos West Senatorial Seat, was at her pulling booth unit earlier before 10am in the morning, but had to wait for the arrival of INEC officials and electoral material, which took about two hour  before INEC officials arrived .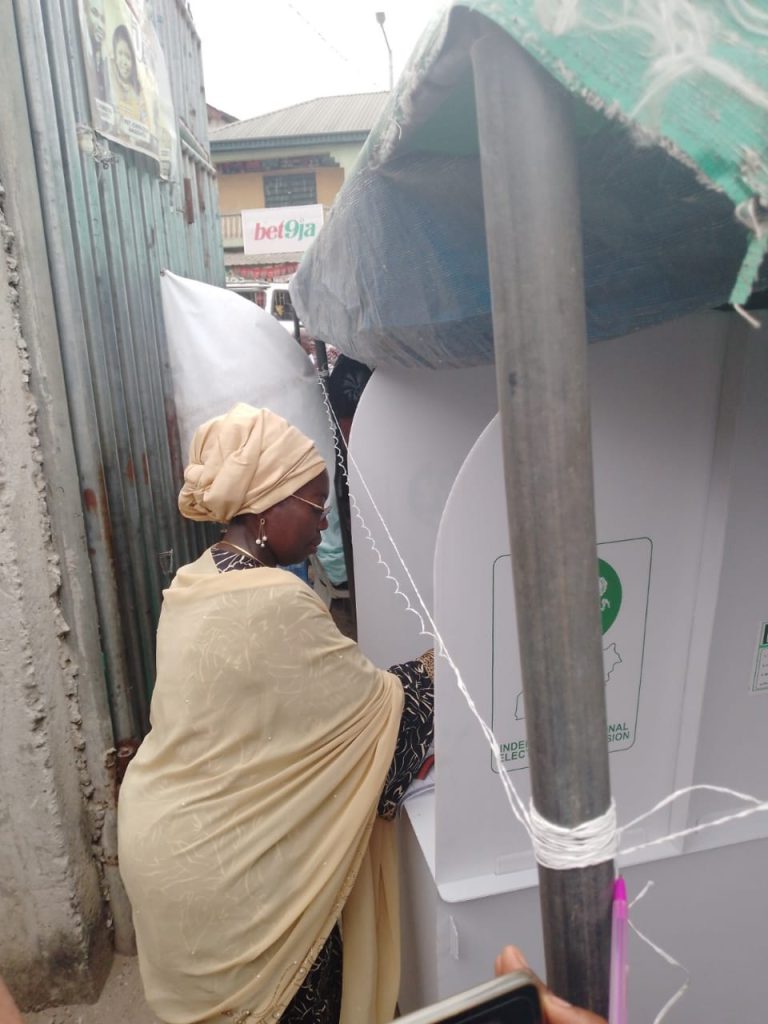 She then queued up on the line with other legible voters, proceeded for an accreditation with the BVAS and casted her vote before 12 noon at her puling unit ward ,The Vince 092 , Iyana School area of Lagos.
Despite the delay experienced by Voters at the polling units in her location, voting was orderly and peaceful.
The distinguish politician in a  media chat with Journalists monitoring the election,  after casting her vote  noted that " election at polling unit 029  was smooth but has  not been perfect in the sense that, electoral officers came a bit late and we didn't start until 11 a.m. and that for me is behind the schedule INEC itself has  announced to the general Public  that this process should start by 8 a.m.,  unfortunately it did not start until 11 a.m".
Commenting on how best INEC should handle subsequent elections, she said : "
I think majority are very agitated in the sense that I've been voting here for quite a while and it has not always been like this, I think the turnout of voters for this election is something commendable and a lot of people came out this morning to vote ,they are all so eager and so anxious to vote and I think is the reason  for the rowdiness."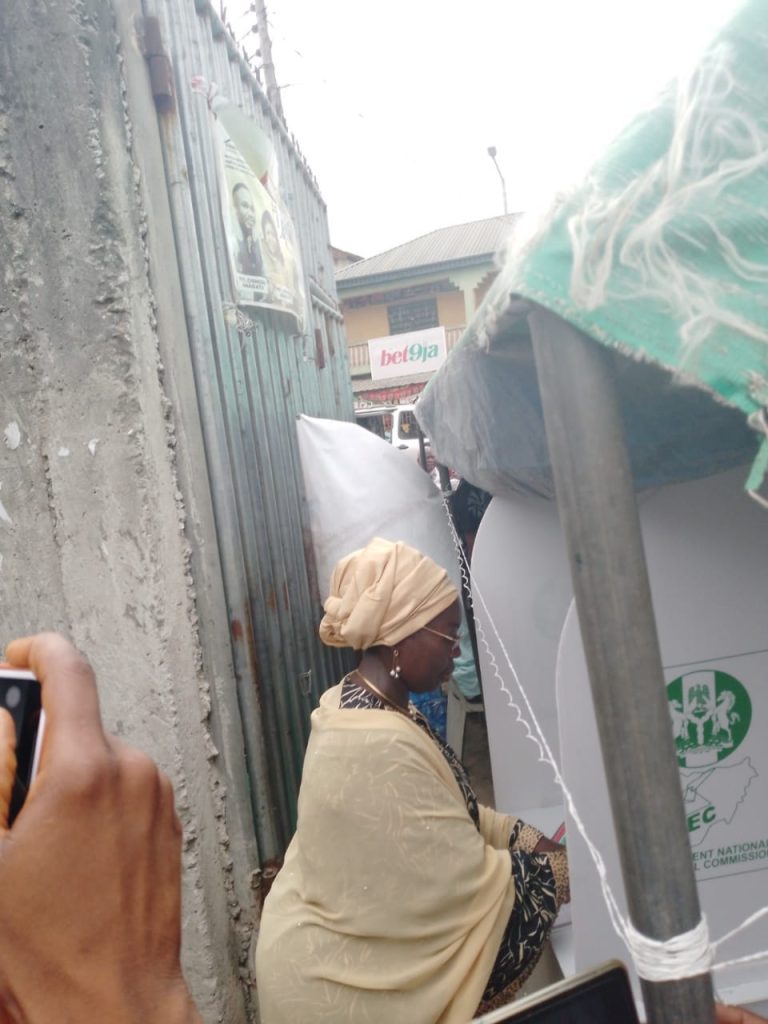 On whether the late arrival of INEC Officials and materials, would affect the  credibility of the polls, she said :  
"For me it is too early to say that the election will be fair or not, until I hear announcement from all the voting points or polling units, then we can decide whether the election is okay or not",She said.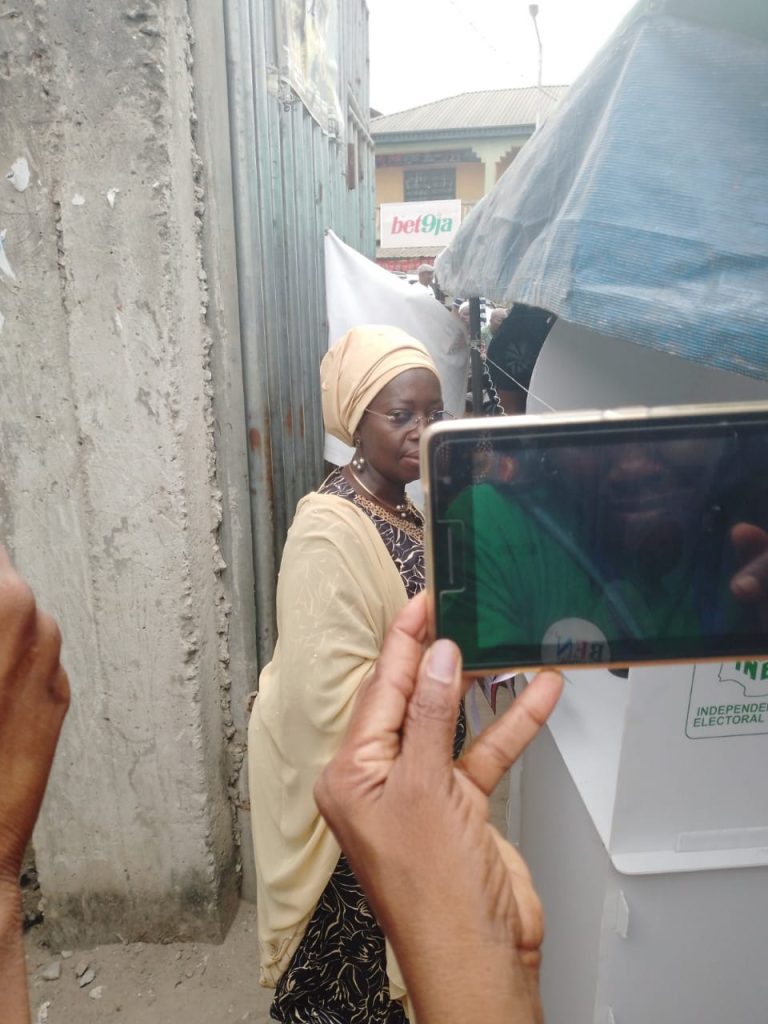 Share this Post