Jubilation, As Quintessential Eze Nwanyi Mili , Esther Ihechi O.C ,  Receives Prestigious Chieftaincy Title Of "Ngwu Kufere Mba" In Ijegun, Ijadodo Kingdom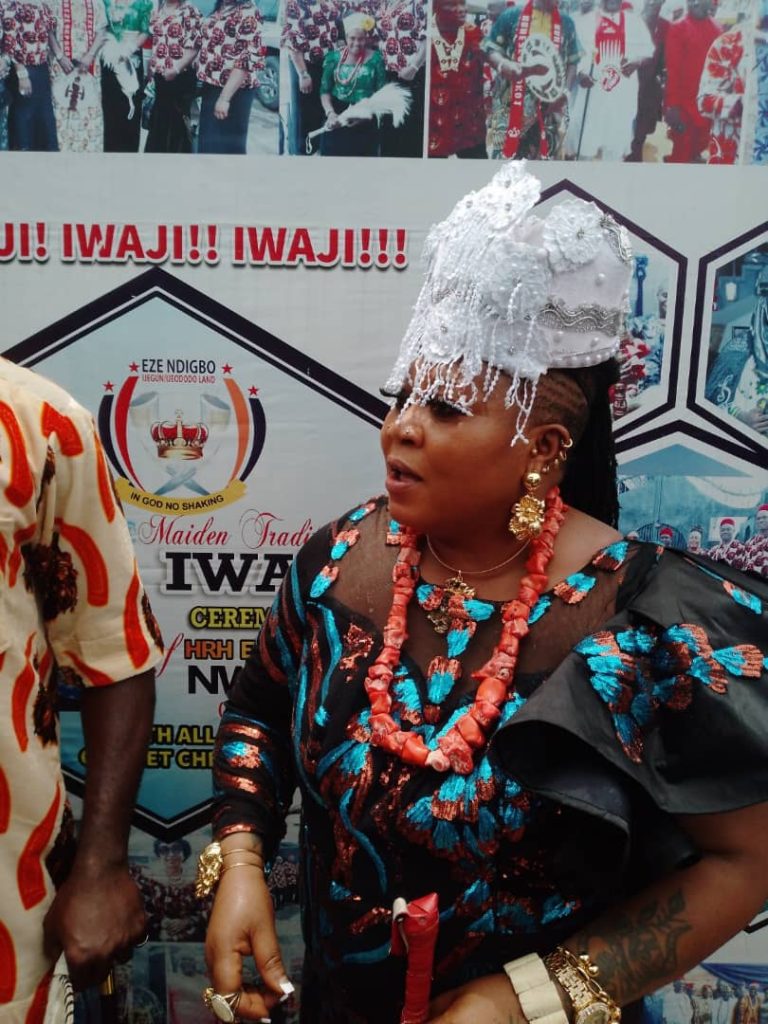 Share this Post
For Eze Nwanyi Mili Esther Ihechi, this is her time to shine.Indeed, The Holy Bible says in the book of Ecclesiastes, that there is a time for everything. 

In the case of Eze Nwanyi Mili, it is a time to be honored and It is more remarkable when the recognition is coming from her kins men.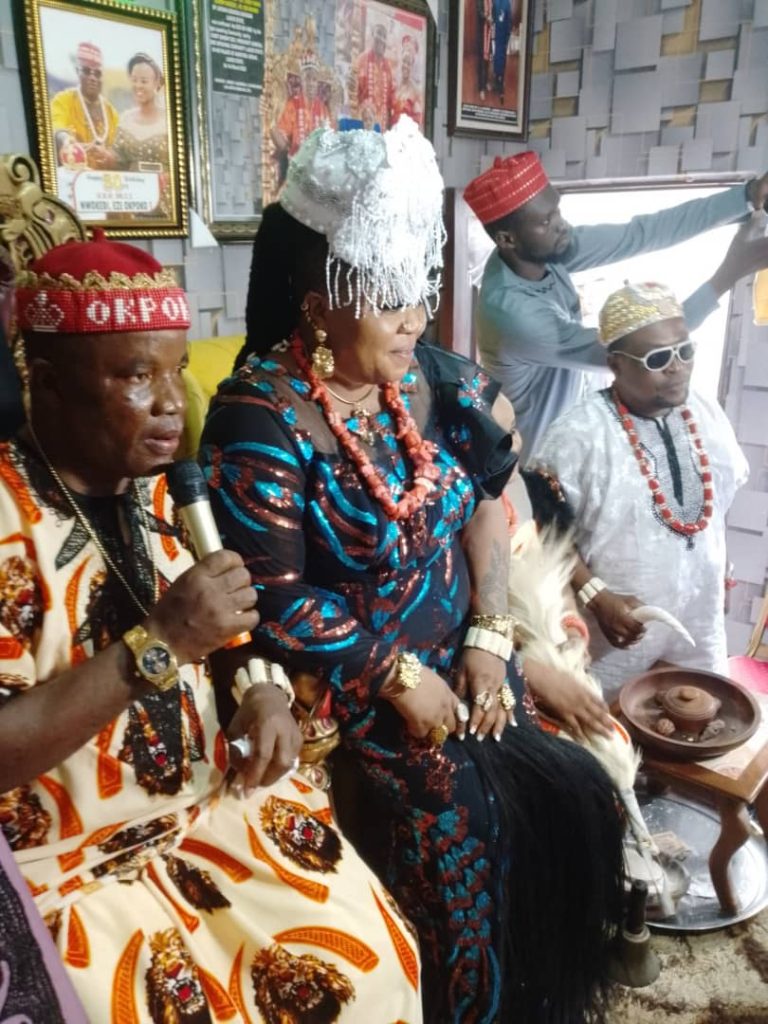 News Planet International gathered that out of the twelve persons that were screened for the Chieftaincy Title, Eze Nwanyi was unanimously selected along side Chief Miracle Ndubuisi Ebem by Eze Dr. Chika Nwokedi and his cabinet members for the meritorious conferment of Chieftaincy Titles, as part of the event marking the one year in office as Eze Ndigbo in Ijegun, Ijadodo Kingdom, Lagos State.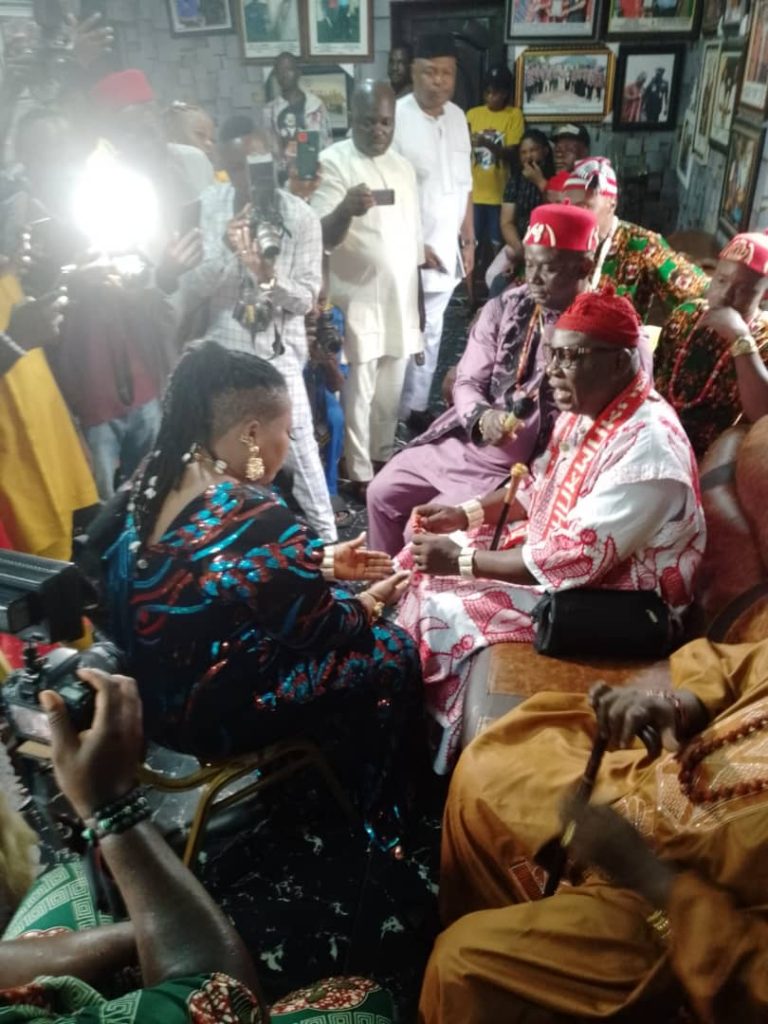 The flamboyant highly dressed Princess Esther Ihechi , who was accompanied to the event by a train of glamorous beautiful queens and ladies , stole the occasion as she became the cynosure of every guests eyes.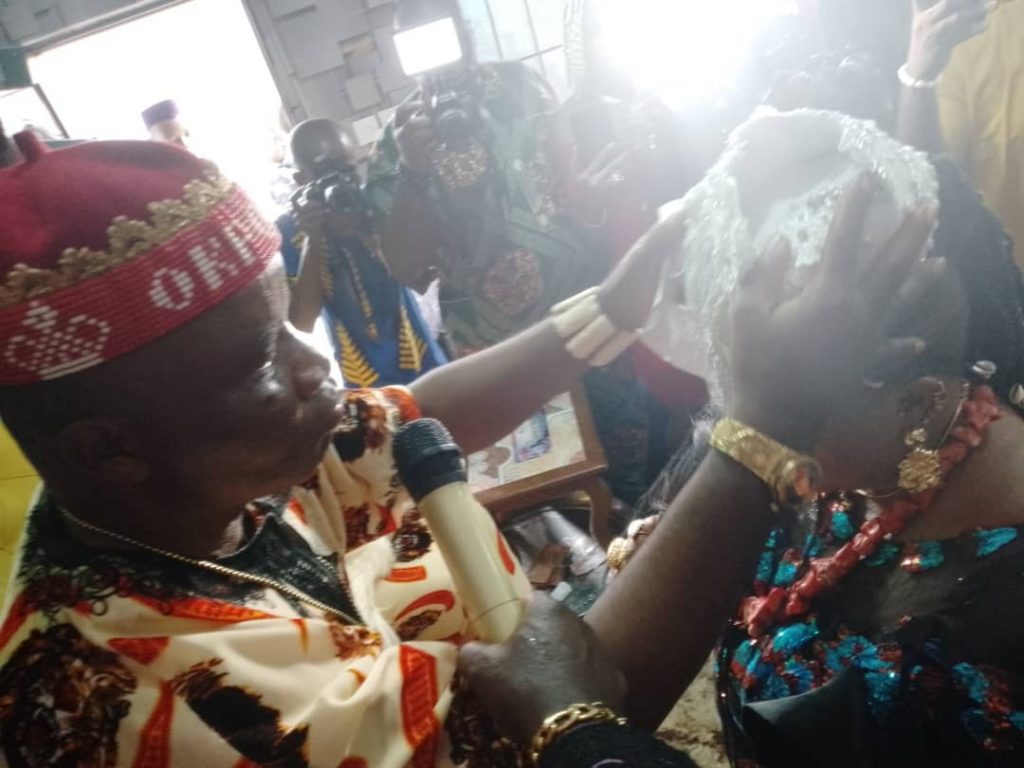 Indeed, the drums of  celebration have continued to sound in her humble abode even two days after the conferment of Chieftaincy Title, as merriment galore and streams of  congratulatory wishes continue to flow since last Sunday,  March 26,2023. thus,  friends and well wishers felicitates with an amiable, kind hearted, calm,  easy going dazzling prophetess,  who many says is ever ready to consult with the spirits and her guardian angels, to ensure that people's physical and spiritual problems are solved.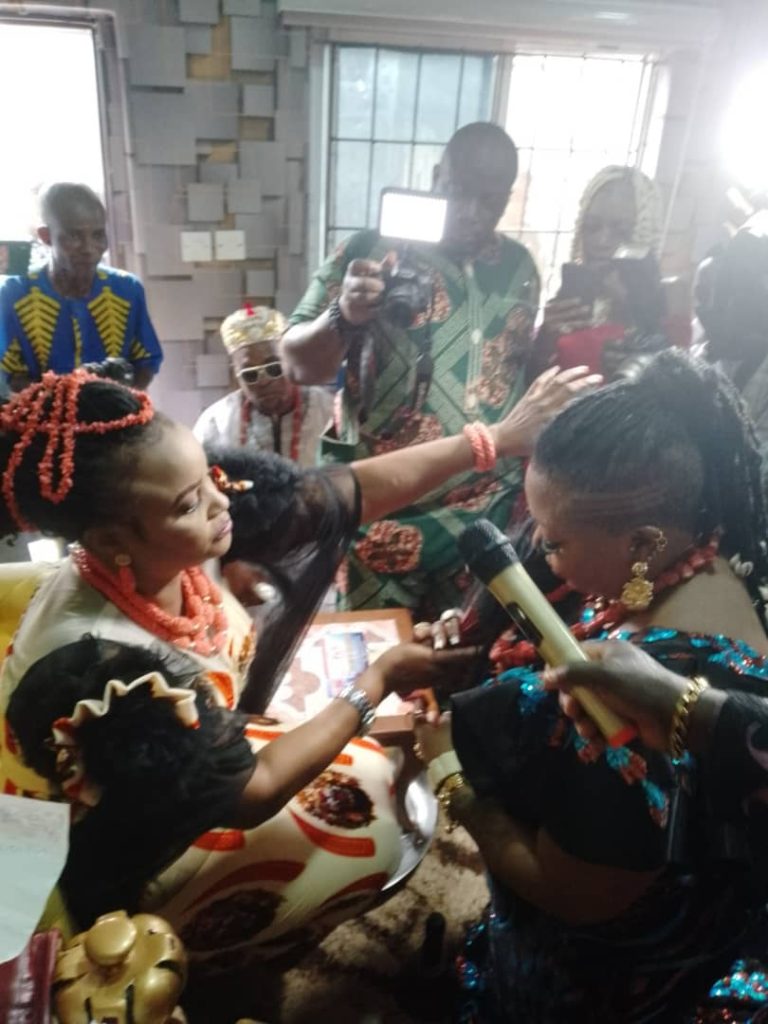 Speaking after her conferment inside Obichukwu Palace at 84 Fatade Street, Kudeyibu Estate, Ijegun, Lagos , Chief Ngwu Kufere Mba  , a silent heroine, whose  professional efficiency, philanthropic strides and investment in human capital development  was recently discovered by News Planet International.com , praised the Eze Ndigbo Ijegun/ Ijadodo Kingdom,  Eze Dr. Chika Nwokedi  and his cabinet members for bestowing and rewarding her with a prestigious and meritorious service award and Chieftaincy Title .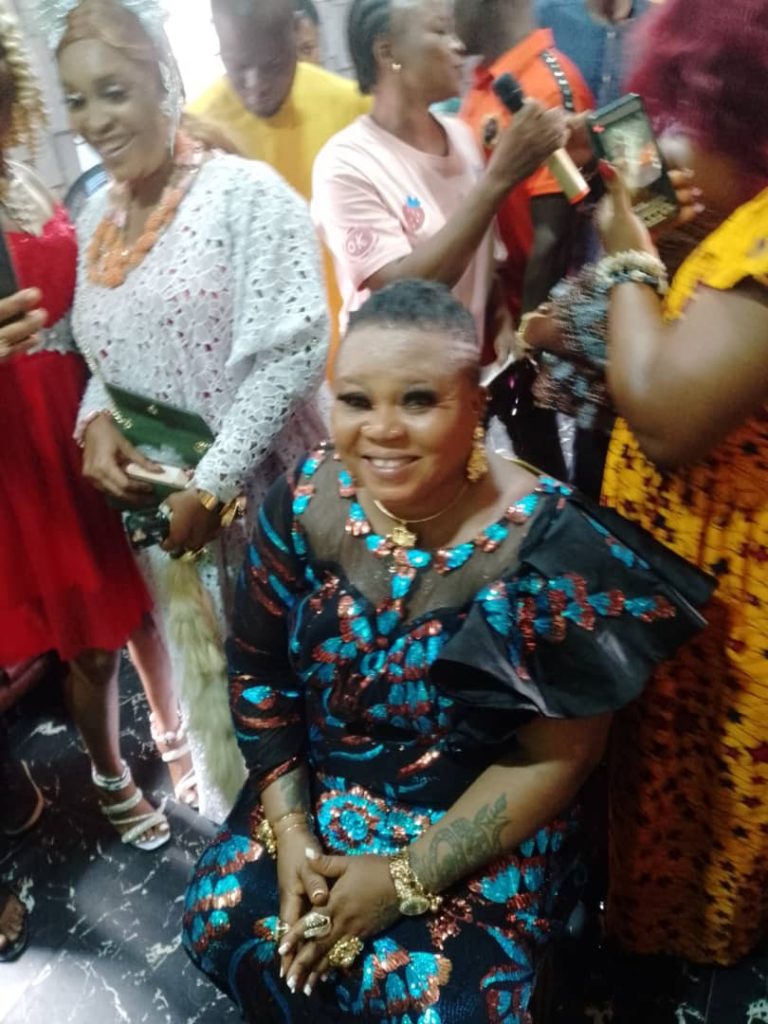 While exhibiting her dance steps with her club members and her train,the glamorous lady of substance ,soft spoken Eze Nwanyi Mili,Esther Ihechi, was later at the open Field celebration handed over the certificate for her Chieftaincy Title by Okpoko 1, Eze Ndigbo in Ijegun,Ijadodo Kingdom, Eze Dr. Nwokedi ,before his cabinet members and the crowd that thronged to the venue of the anniversary.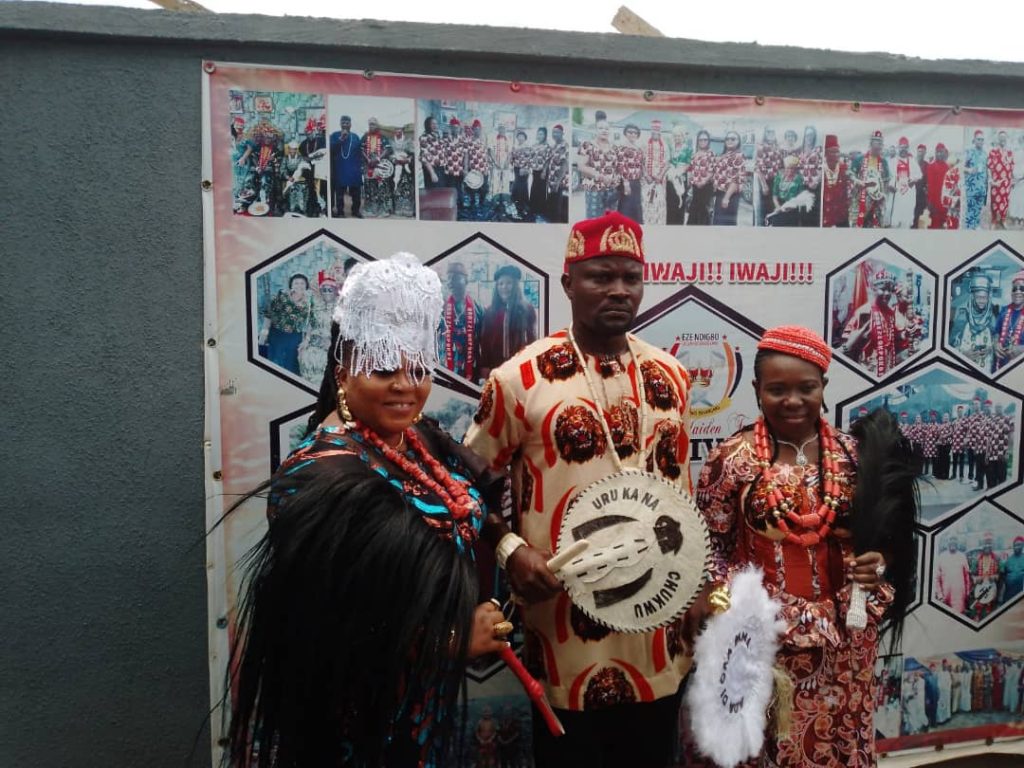 Share this Post