Nigerians Felicitates With Eze, Dr.Chika Nwokedi, An Achiever, Icon Of Excellence, On His One Year Anniversary As King     
Share this Post
It was an unending celebration , feasting galore, cultural extravaganza , jubilation, as Quintessential philanthropist , humane King with milk of kindness and golden heart, Eze Dr. Chika Nwokedi, marked his one year anniversary known as "Ofalla" , in an atmosphere filled with fanfare, funfair, glitz and glamour. 

The event started at about 11am with conferment of Chieftaincy Titles on Eze Nwanyi Mili Esther Ihechi O.C , as "Ngwu Kufere Mba" and Miracle Ndubuisi Ebem as "Urukana Chukwu",  before over Seven Ezes, at the Obichukwu Palace ,84 Fatade Street ,Kudeyibu Estate ,Ijegun Lagos State.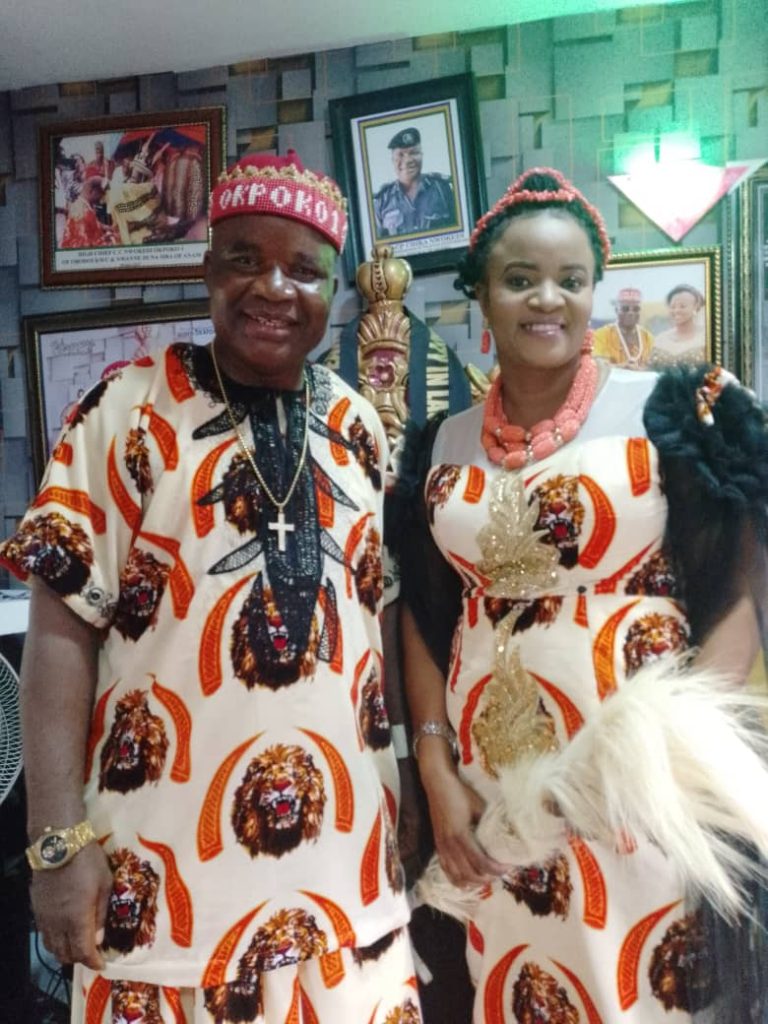 The full day ceremony then moved to the open Field opposite white house Event Center Ijegun Road, at about 2.30pm, were guests witnessed  display of rich igbo culture by women groups, masquerades, traditional music dance groups .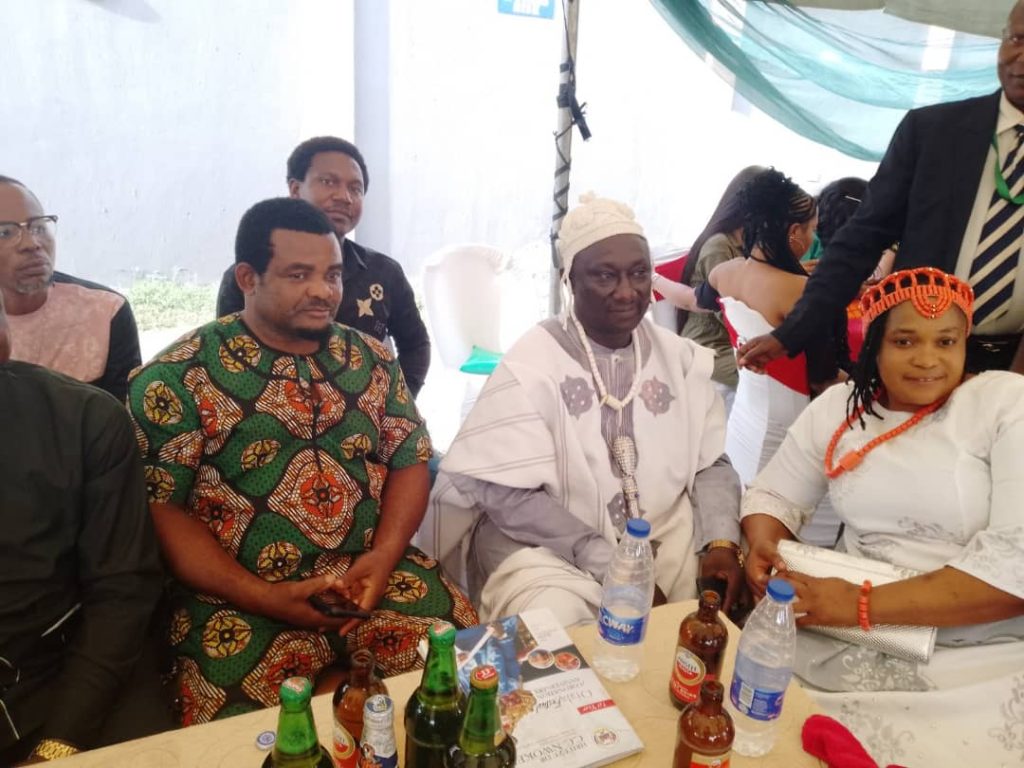 Coveted, Prestigious Chieftaincy Titles certificates , gifts items of various categories and Awards were dished out to deserving and industrious sons and daughters of Igbo extraction and others from other Tribes, including his cabinet members .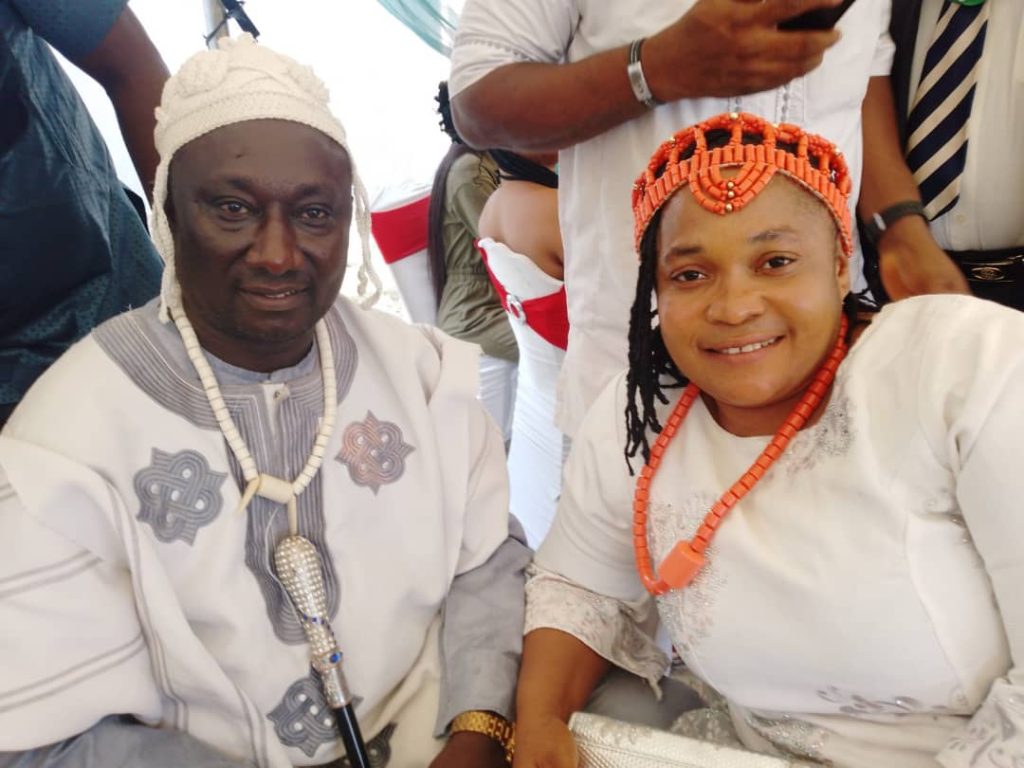 This is even as streams of  congratulatory wishes flowed like Torrents Last Sunday , March 26,2023. Food of different varieties and drinks were not in short supply, as guests had their fill and many went home with parcels of cooked food.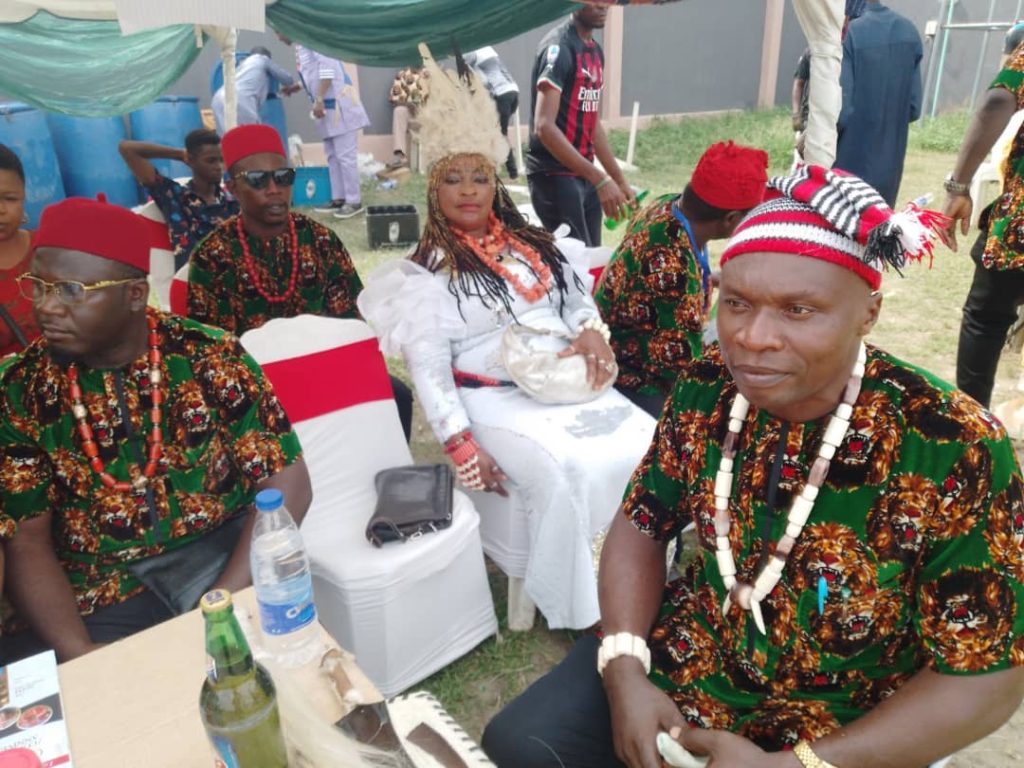 It was indeed a memorable event that will linger long in the minds of guests as police officers of higher ranks, including SP Agatha Eze, military officers like Wing Commander Godwin Dilli, Many Ezes like  Eze Sunday Ojukwu, Eze Lawrence Eze, Eze Shasha, Ejigbo, Oriade, Ajegunle, white Sand, Igbo custodians of culture and traditions , traders, residents, friends such as Bishop Dr. Chidi Anthony, the  President of Pentecostal Ministers Forum International  PMF, and General Overseer of Kings In Christ Power Ministries International, his wife, Rev. Mrs.  Nkeiru Chidi Anthony , who is the National and International Coordinator of Kings In Christ Power Ministries International  and other well wishers felicitated with an amiable, kind hearted, calm,  easy going Eze Nwokedi, who many refer to as an " Icon who has  risen by Lifting Others", on his meritorious achievement and anniversary .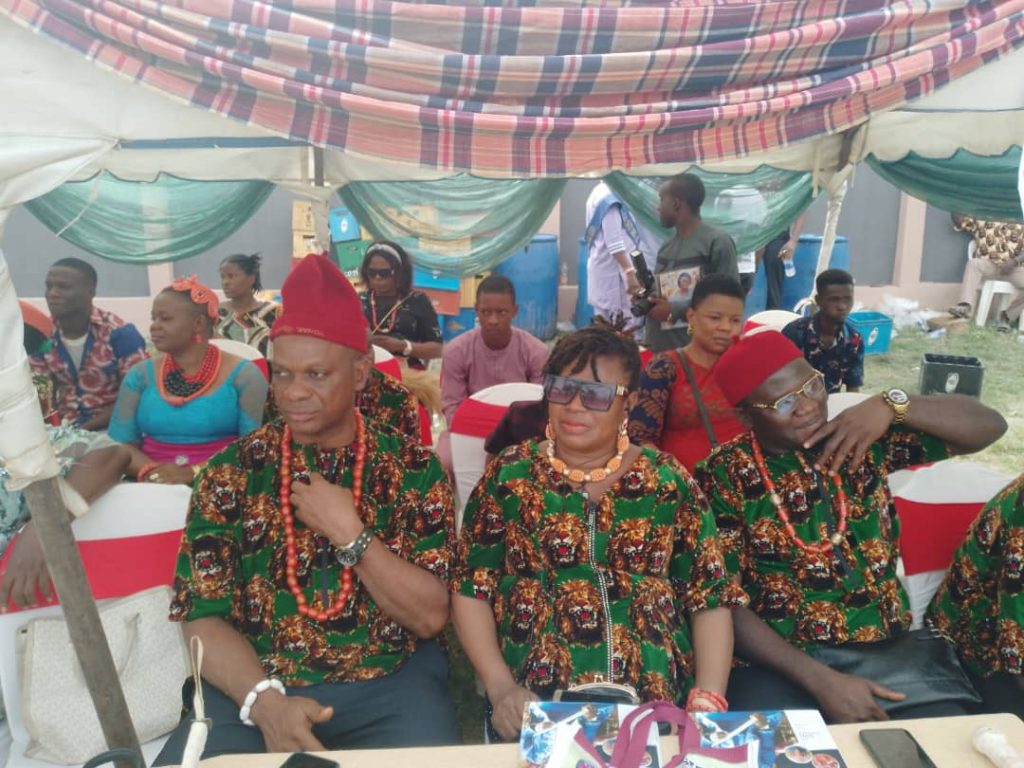 The celebrant , Eze Nwokedi is a  philanthropist and man with a heart of Gold, whose passion for human development is immeasurable , a silent hero, whose  efficiency, philanthropic strides and investment in human capital development  has been  rewarded with a prestigious and meritorious service award by many people, organizations, including the Crime Reporters Association Of Nigeria, CRAN.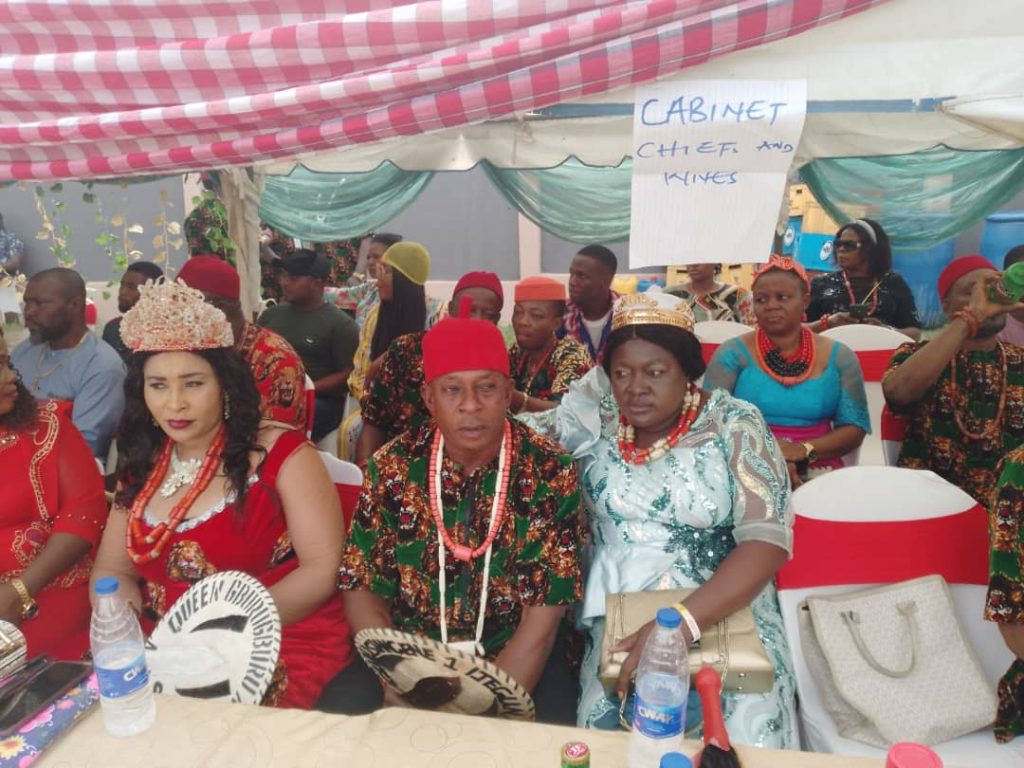 For Nwokedi, dedication to his call , Helping people in need and creating an environmentally friendly situation ,  expresses his joy of living a fulfilled life.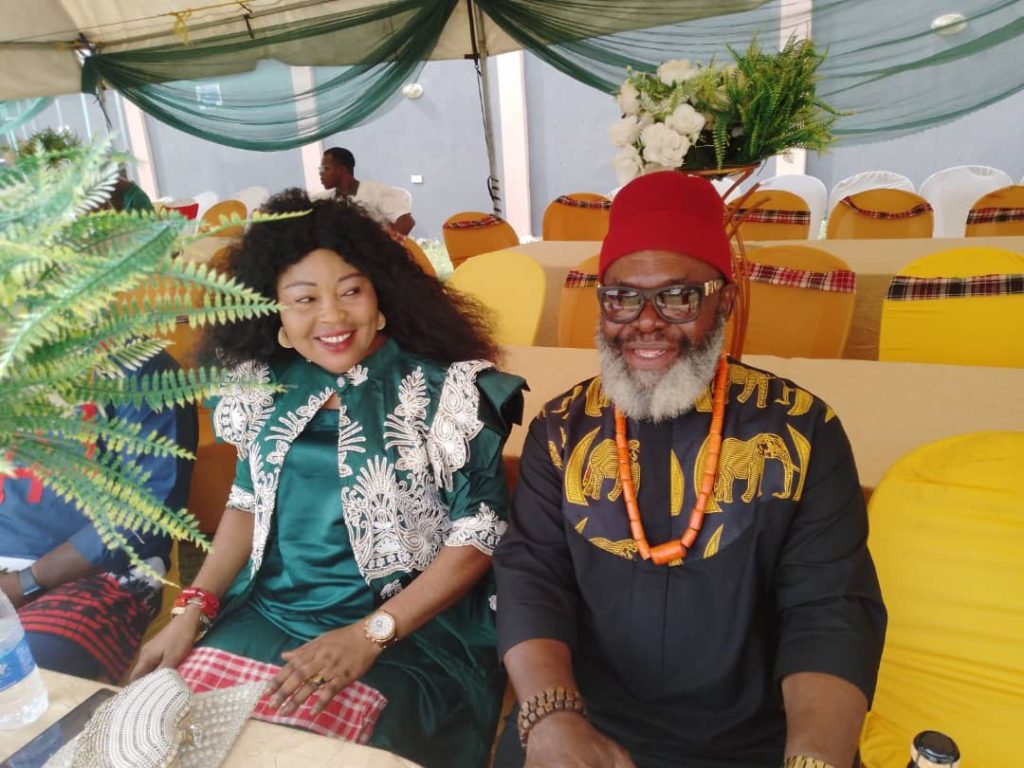 Speaking, Eze Nwokedi , who could not hide his excitement over the anniversary, revealed how rising by lifting others gave him joy and how impacting other people positively had made him an achiever.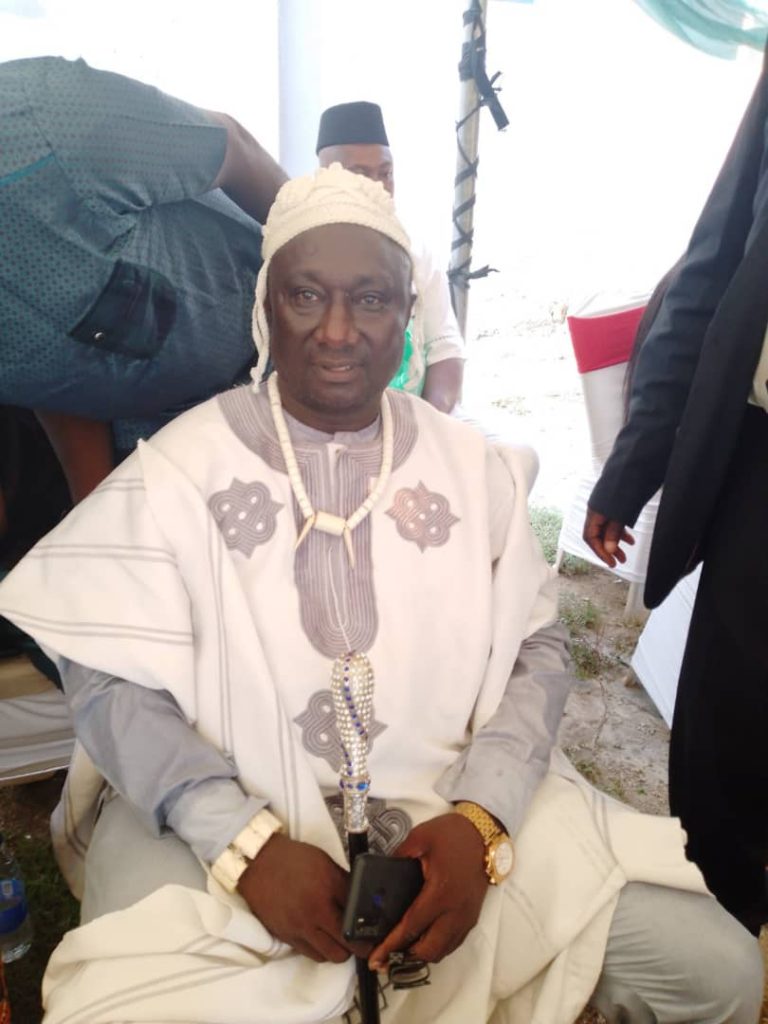 Many will spend their lifetime trying to figure out rules to living, however, Eze Nwokedi, has not only figured them out but has been living them for almost two decades now.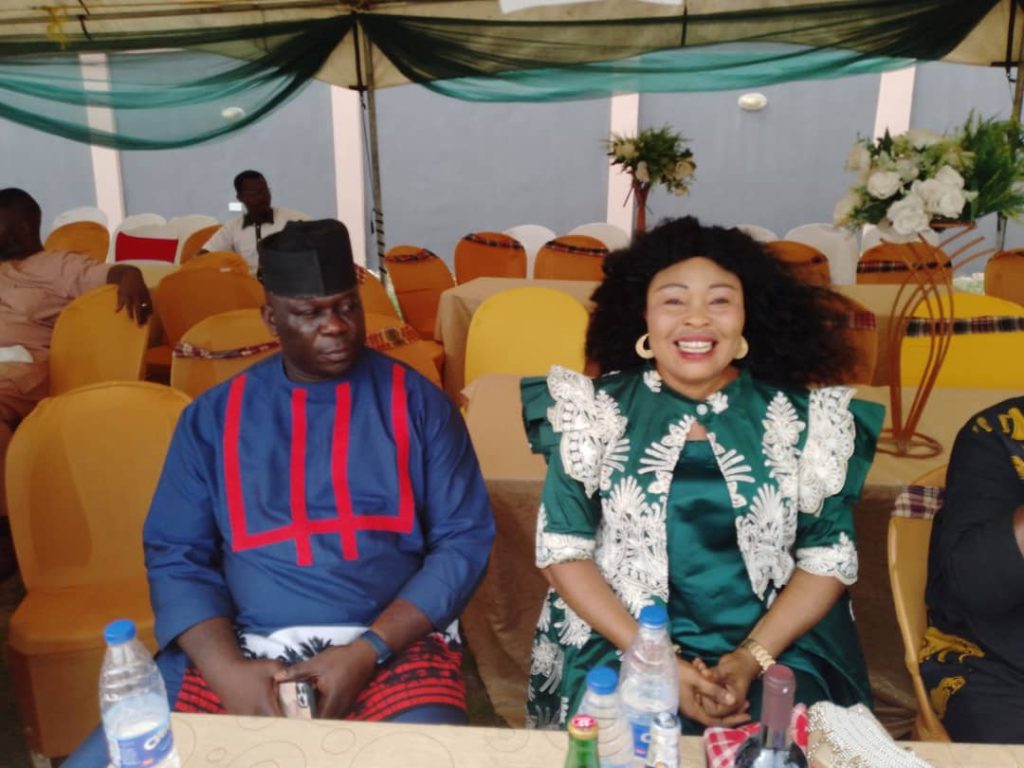 For this calm headed Man, The greatness of a woman is not in how much wealth she acquires but in her integrity and her ability to affect those around her positively.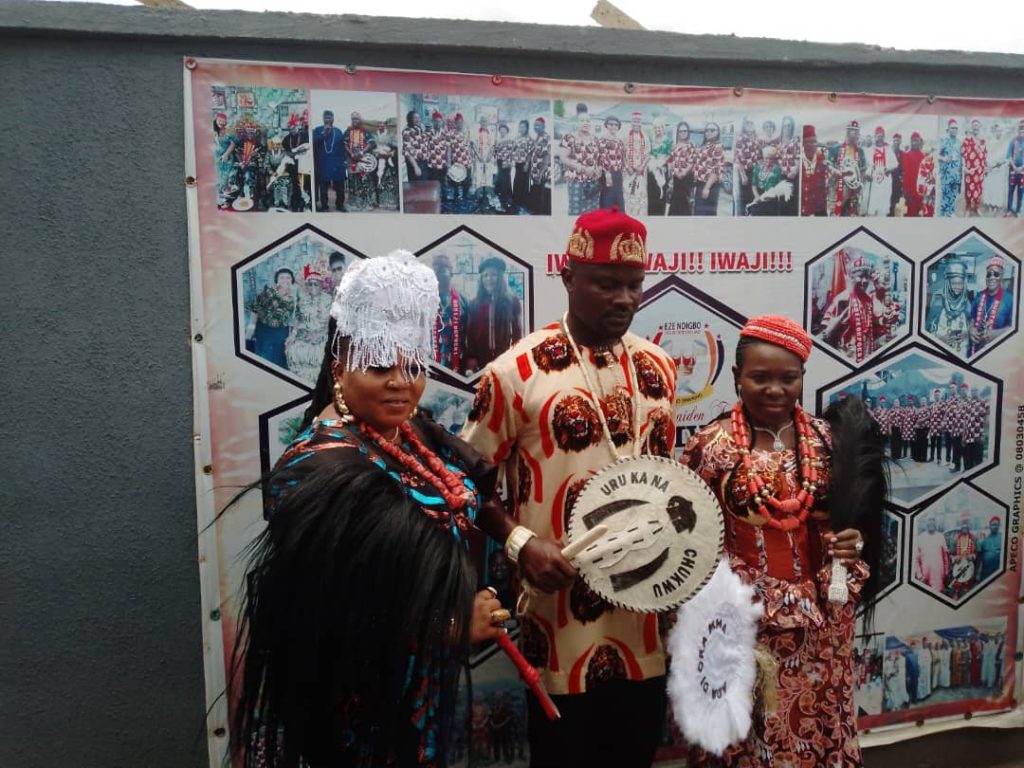 "So, achievements generally could not necessarily be achievements in terms of material things. "This is a way I look at achievement", he said. "How many people have you impacted in life? How have you changed situations around you? These are areas where one needs to perform well before he or she is called an achiever.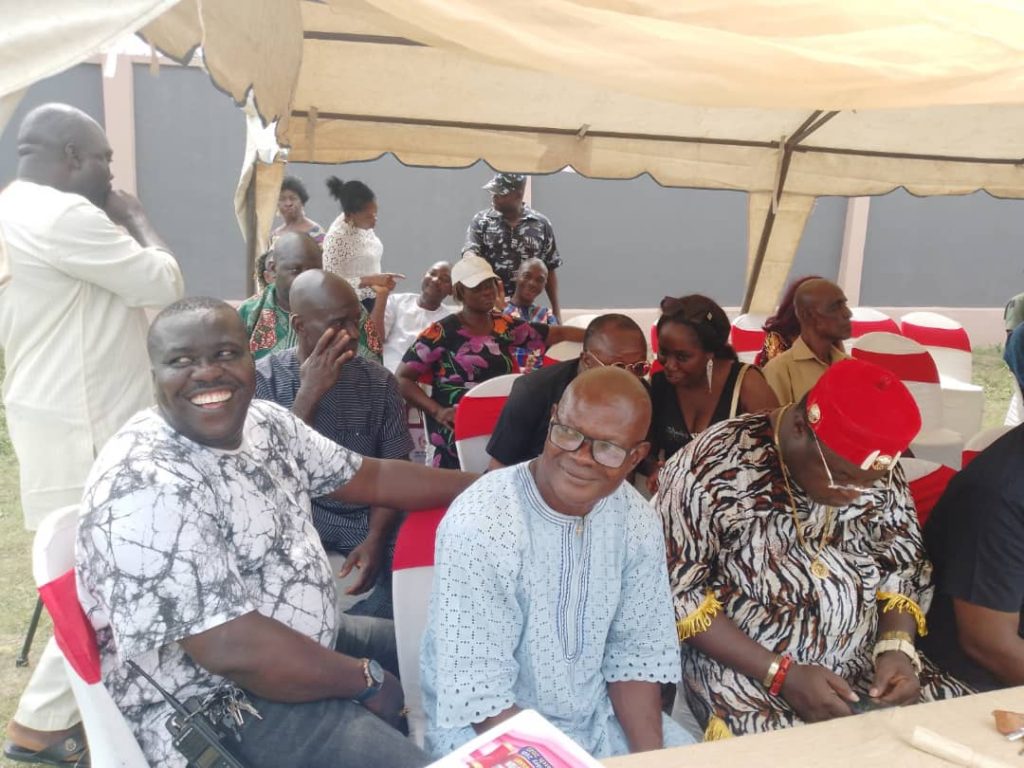 Indeed, before his Ezeship coronation, he had performed creditably well in discharging his brotherly duties,  he has been able to give assistance to different people, especially indigent people and widows. He has also been able to assist jobless people in job placement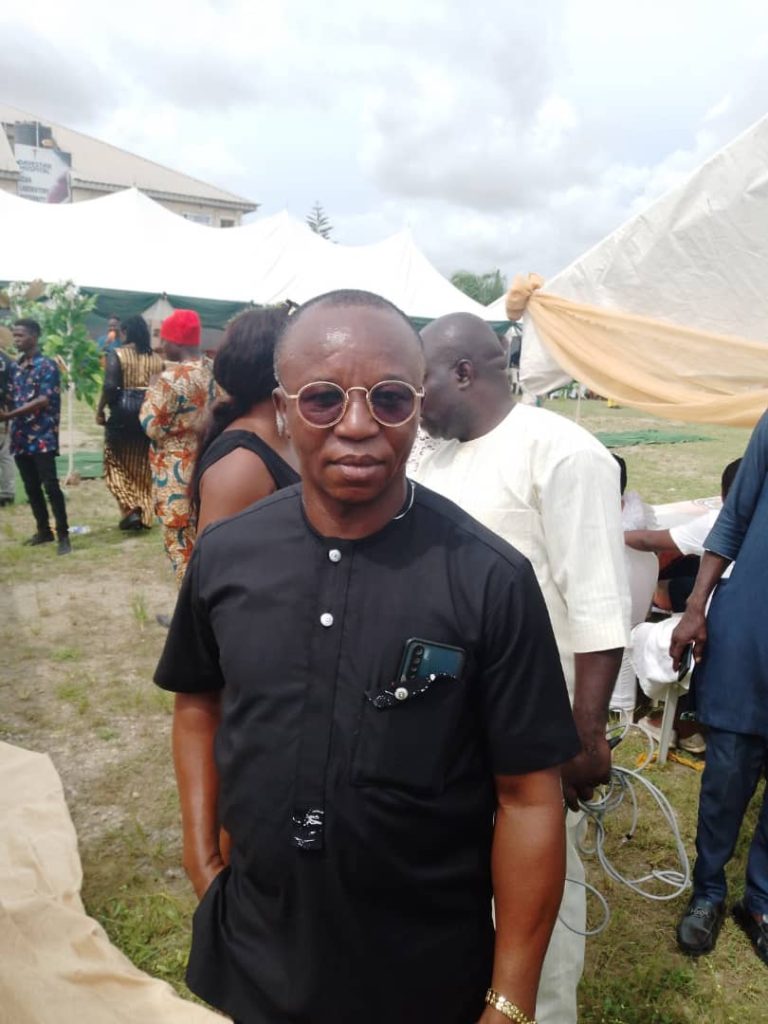 Eze Nwokedi has  demonstrated the exact meaning of living by using his talent to serve the Nation and leaving a lasting impression while serving and mainly a positive impact on the causes that matter to the powerful.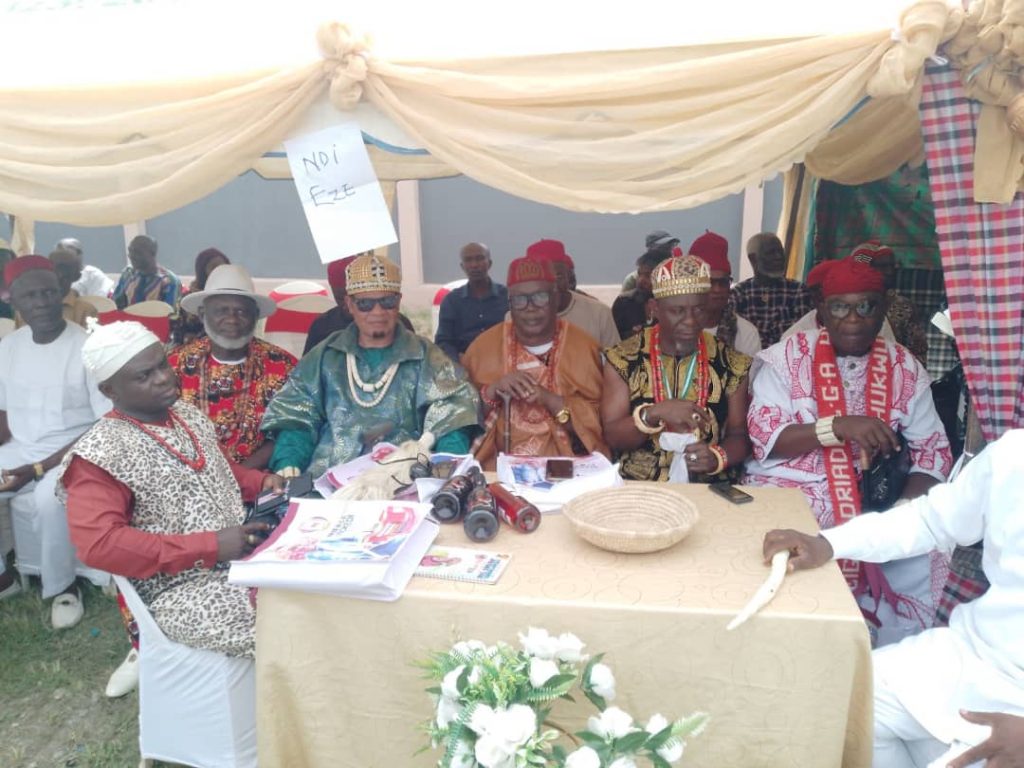 It was gathered that  he has always been worried and sympathetic to the sufferings of widows , who were trouping daily to his house in  Ijegun,hence he decided to invest in them by initiating empowerment four times in a year.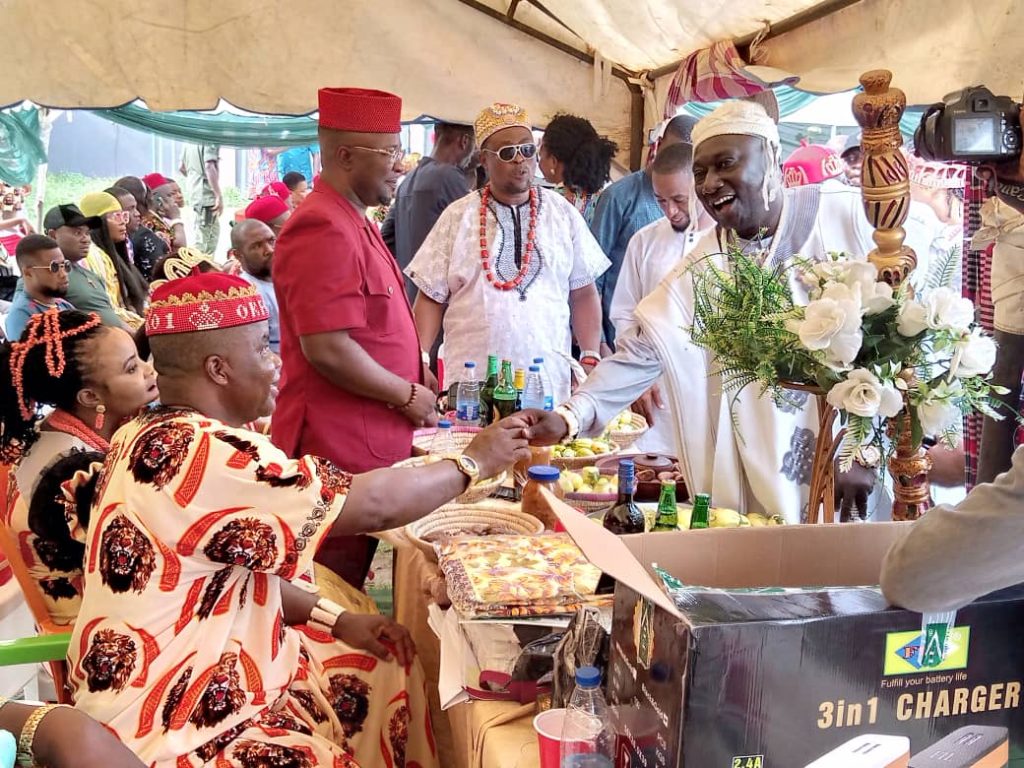 Many of the residents testified that his  selfless efforts drew the attention of Igbos in Ijegun, Ijadodo who converged and insisted he should be made Eze ndigbo in the area .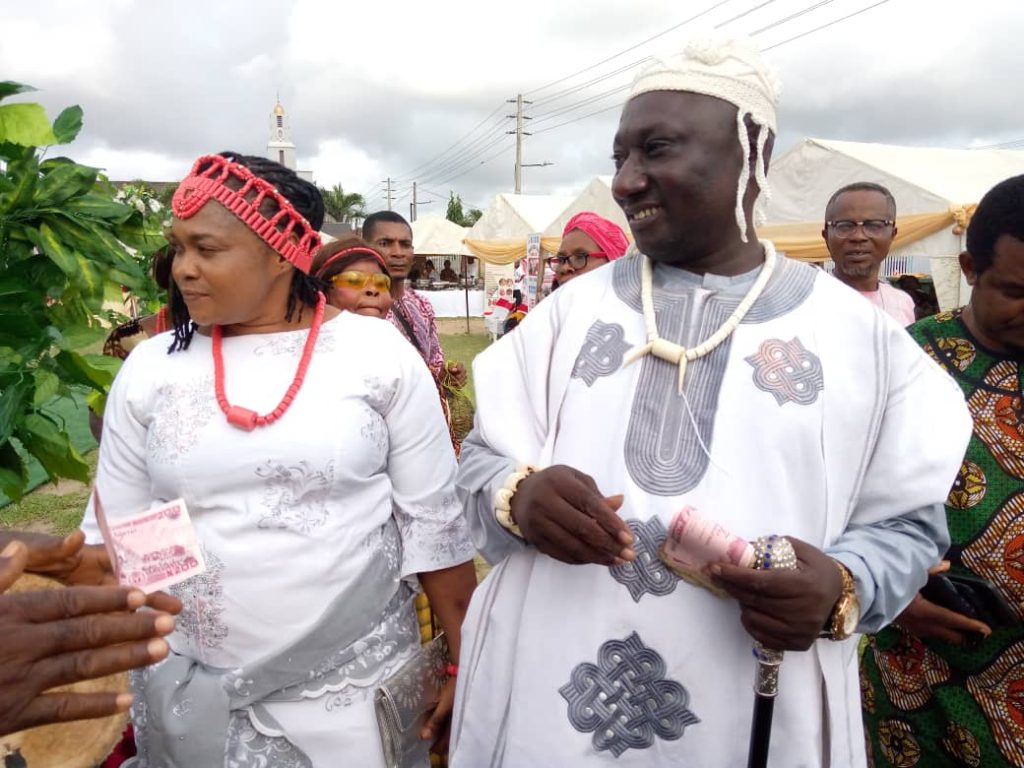 According to them, many other aspirants were  only concerned on what they will get into their private pockets and not what they will do for the residents , hence they decided to support his vision with the Ezeship thrown .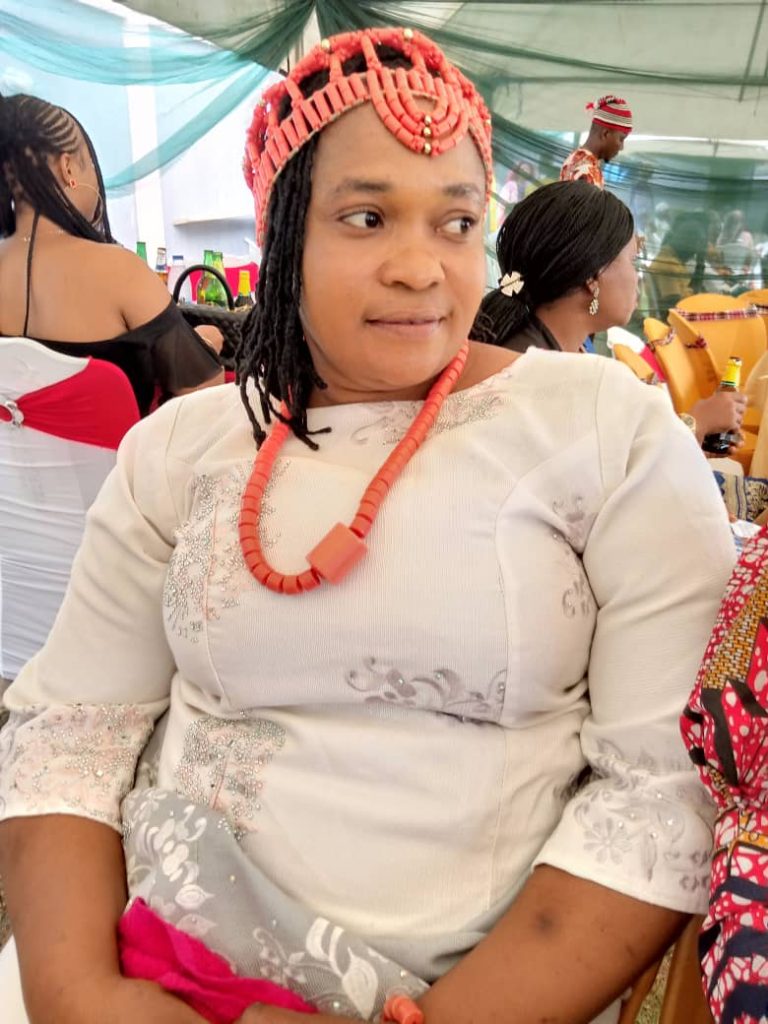 Motivated by the support and love being showered on him by residents , Eze Nwokedi overwhelmed igbos in his domain with people oriented projects, like free land gifts, food items assistance, car gifts, clothes, wrist watches, financial assistance and legal services for those having police issues and court matters.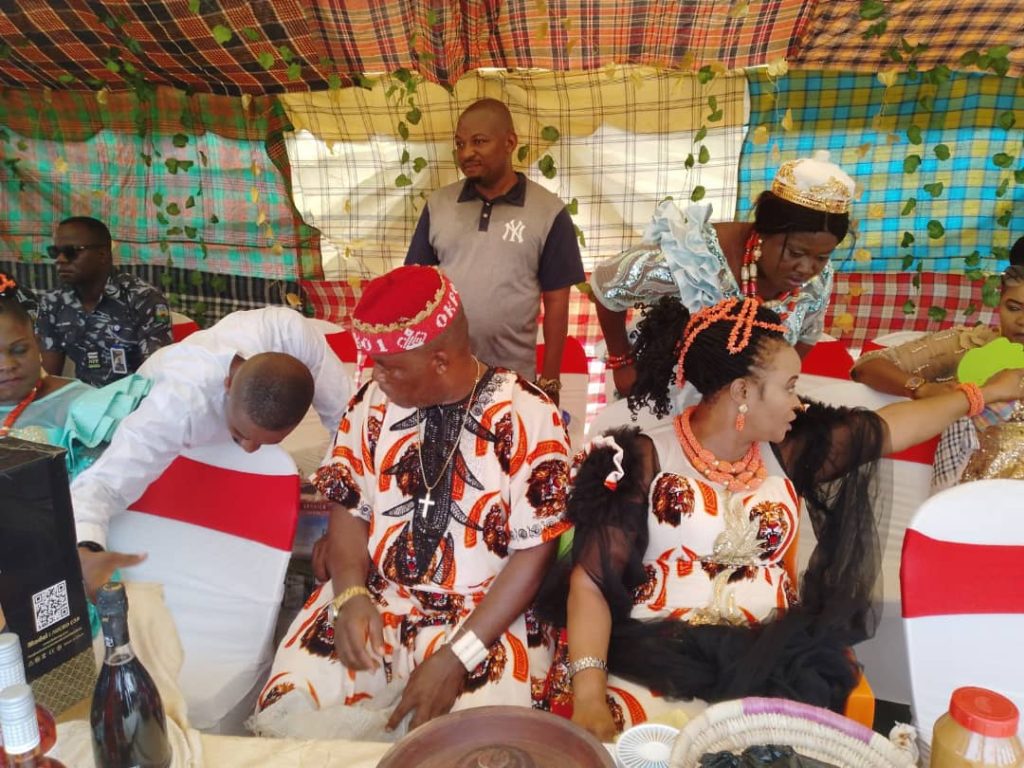 Though a strict disciplinarian when it comes to sticking to rule of law and correcting erring residents,  but Like a lion, he has also assisted,  protected and fought for the interest and right of his people.An instance of such quality was exhibited during the attacks unleashed against Igbos during the Governorship election at Ijadodo and Ijegun areas of Lagos State .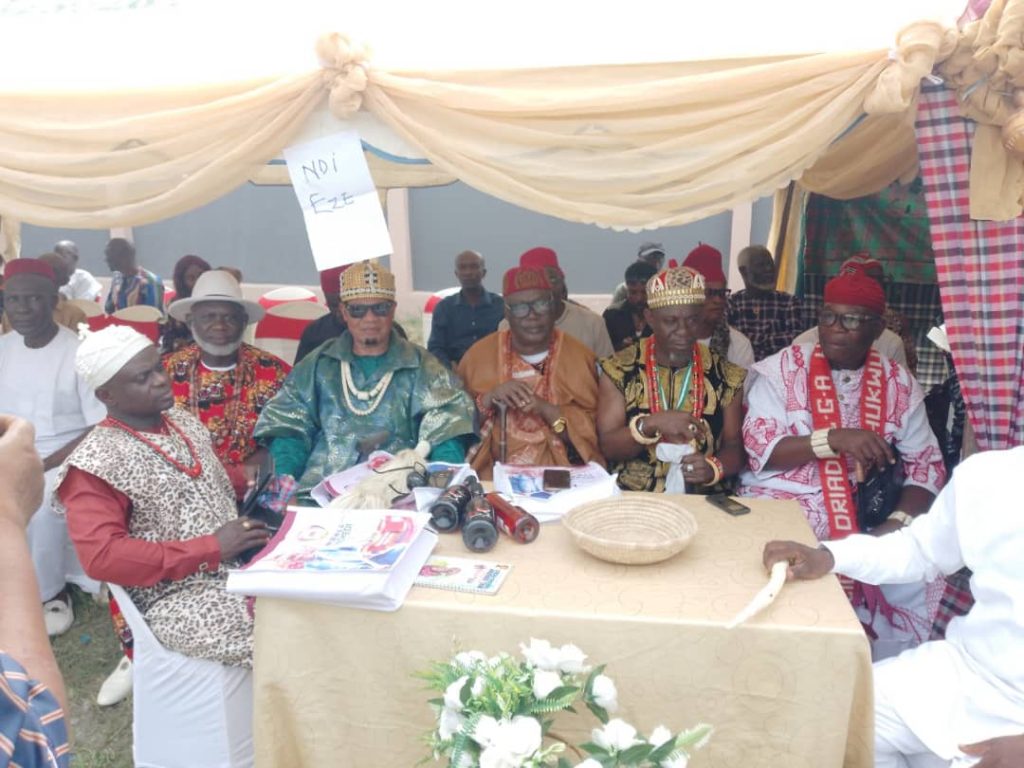 On his one year anniversary, he was thankful to God, his wife,  Children , cabinet members, friends and Igbo residents for allowing him serve them and receive the honor."I feel fulfilled. I am so grateful to God for keeping me alive .  the most precious thing God has done for me is keeping me alive and healthy" .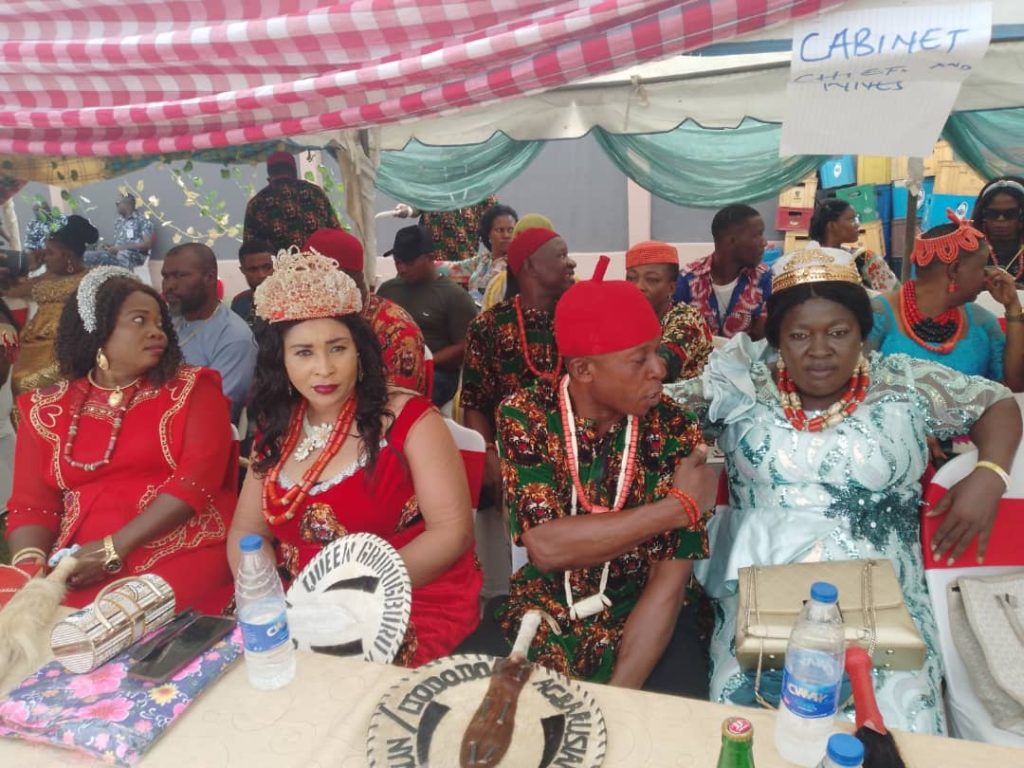 Share this Post