LAGOS OHANAEZE CRISIS : Chief Solomon Aguene Admonishes Igbo Leader, Chief Emmanuel Iwuanyawu , To Shun Onowu Everest Ozonweke's Antics.watch video below.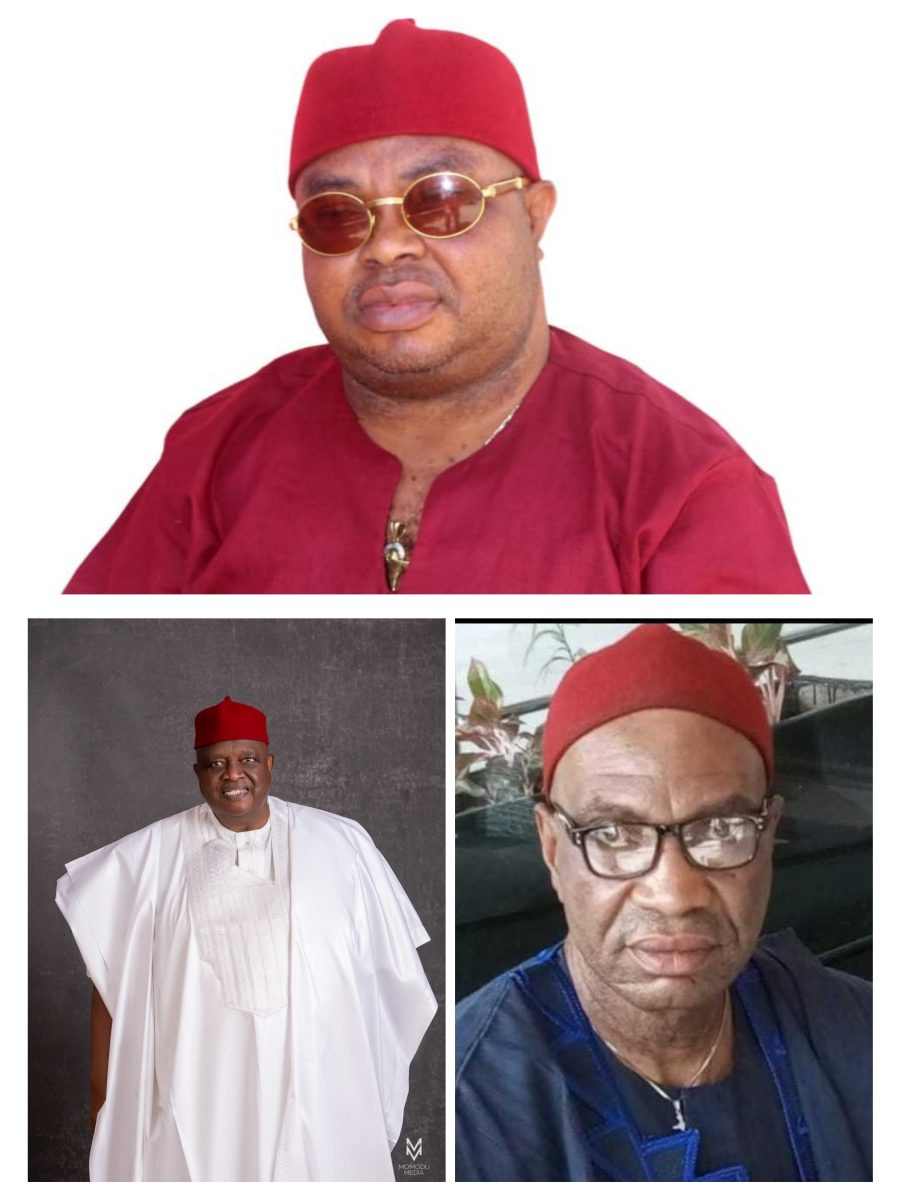 Share this Post
By Daniel Ohamadike

There appears no immediate end in sight to the perennial crisis ravaging the Apex Pan Igbo Socio-Cultural Organization, Ohanaeze Ndigbo ,Lagos State Chapter.
Presently, the ongoing crisis emanating from the suspension of a Factional President, Chief Sunday Stainless Ossia , by most of his own cabinet members, led by Chief Robert Obasi, seems to have ended up in a standoff, as three top contenders seeking to take over from Ossia,such as Deacon CFC Obih, Chief Sunnex Ohanazoeze, Onowu Everest Ozonweke, have emerged, creating more tension and instability to the group.
However, inside stories making rounds the Organization, confirmed that one of the most zealous contender and perceived or alleged master mind of all the perennial crisis in Lagos chapter Ohanaeze Ndigbo, once known as "IN COMING", Onowu Everest Ozonweke, has said to have developed cold feet, allegedly ,following myriads of fireworks, criticisms and condemnation trialing his alleged untoward but subtle anti Ohanaeze activities, hence has thrown in the towel last week.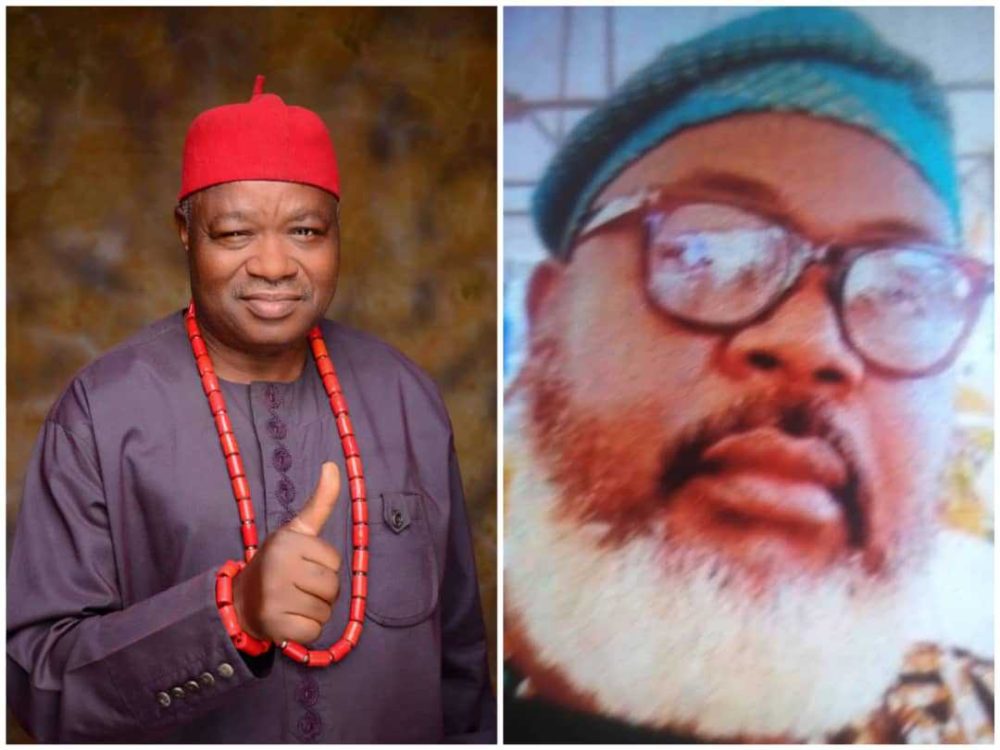 Thus ,Living the leadership race open for Deacon C.F.C Obih, Chief Ossia's deputy, Chief Sunnex Ohanazoeze ( Now Acting Factional President), and possibly, Chief Robert Obasi, who happened to have led the rebellion against Suspended Factional President, Chief Sunday Ossia.
This is even as Chief Solomon Ogbonna Aguene, in an exclusive interview with News Planet International, alerted and counseled the newly elected President General,PG,of Ohanaeze Ndigbo Worldwide, Chief Emmanuel Iwuanyawu, to be wary of what he described as "Onowu Everest Ozonweke's Antics of making himself an errand boy to every PGs , with hidden agenda to deceive and led them astray".
News Planet International reports that it is on record that in the face of the law, Chief Solomon Ogbonna Aguene remains the legal and authentic president of Lagos State Chapter of Ohanaeze Ndigbo, following a Court Consent Judgment ,that empowered him to remain in office until 2026.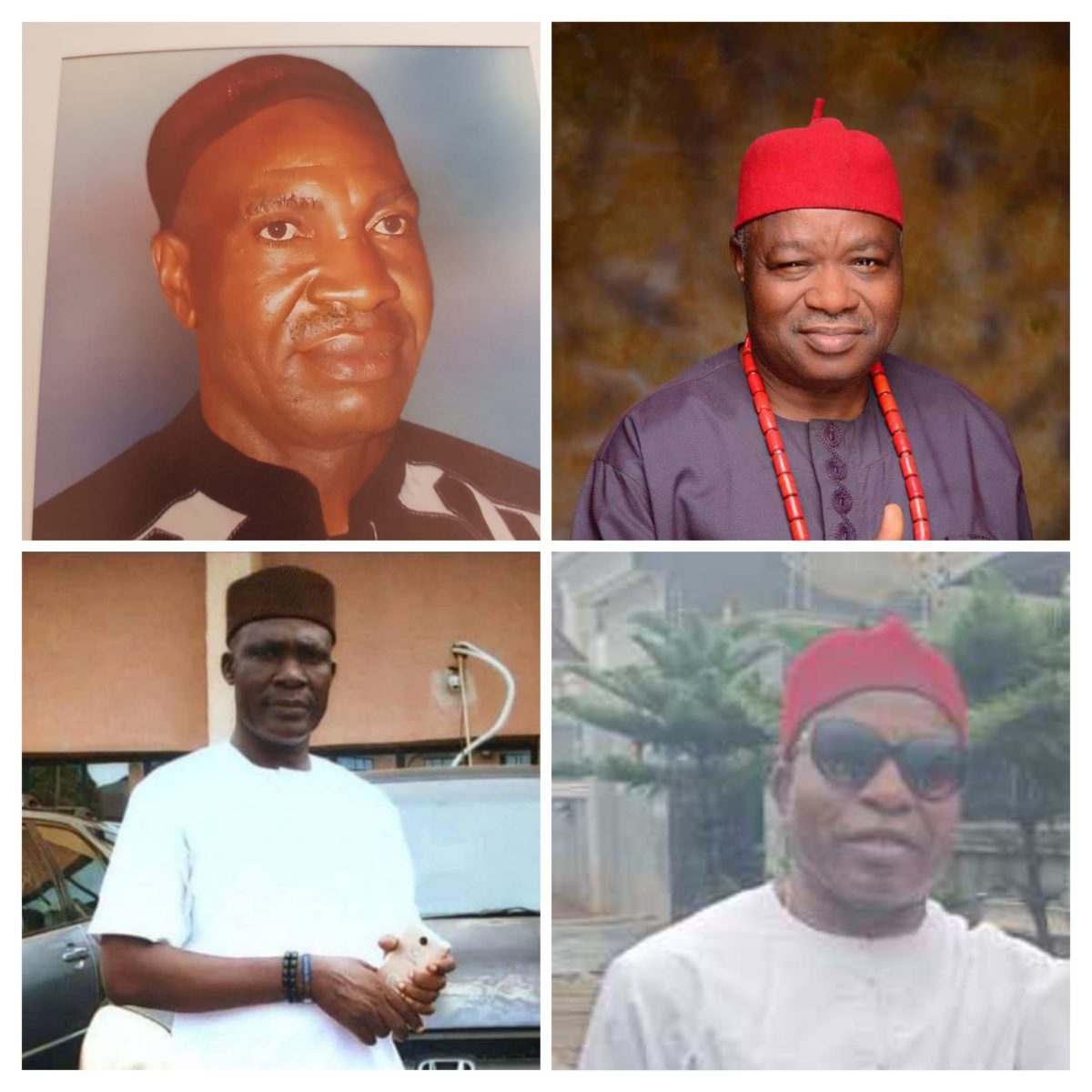 Speaking during the interview, Chief Aguene, advised Chief Iwuanyawu to follow what he called "the courageous foot steps of late Ohanaeze Ndigbo PG, Professor George Obiozor…, who he said, refused to succumb to the antics of Ozonweke, unlike PG Nnaa Nwodo, who Ozonweke deceived into making mistakes that brought crisis into Ohanaeze Ndigbo Lagos state leadership during the tenure of Barrister Fabian Onwughara."
Aguene, who casted doubts over the recent statement by Ozonweke, where he was said to have discarded his age long ambition and stepped aside from further contest to become Ohanaeze President .
Ozonweke was also reported to have denied involvement in the plot to unseat Chief Ossia .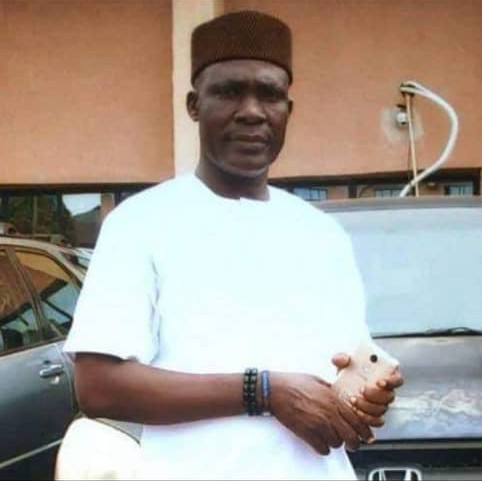 Indeed , not willing to be deceived pretentiously or hoodwinked, Aguene, warned Igbo Stakeholders and residents in Lagos state against what he said is a " decoy mearnt to deceive Ndigbo", stating that :
"Ozonweke cannot be trusted because he lacks integrity . He hatched the same plot against Barrister Fabian Onwughara's administration, he repeated it against me, even when he denied such plots and that was why he lied to many people that he bought my private car for N150,000, a car that I gave to him to use temporary when he had nothing", Aguene said.
Below are some of the text in the concluding part of the interview series with Ohanaeze Ndigbo President Lagos State Chapter,Chief Aguene, Excerpts: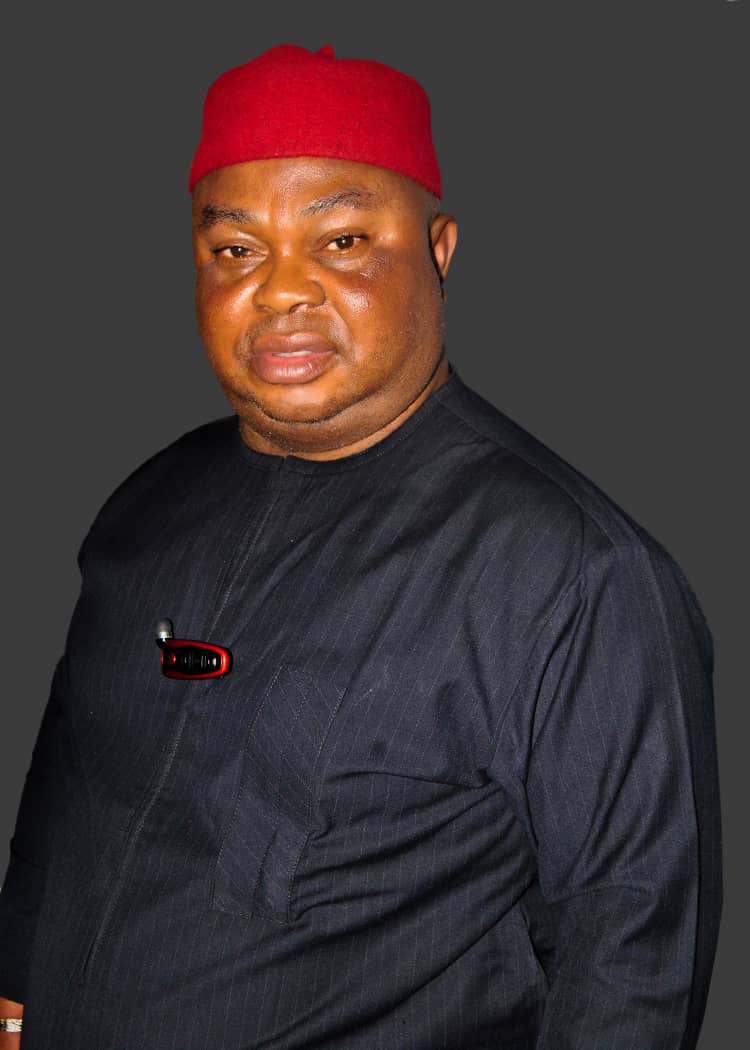 Question: YOUR COMMENTS ON CHIEF EMMANUEL IWUANYAWU'S LEADERSHIP OF OHANAEZE NDIGBO WORLD WIDE ?
"Chief Dr. Emmanuel Iwuanyawu is a very significant, intelligent,respected Igbo Leader of reckoning and he has made name over the years.
"But he must be very careful with Ohanaeze Ndigbo Worldwide leadership before some Jobless Confusionist deceive him and that is why I decided to speak now as an insider in Ohanaeze Ndigbo Lagos State Chapter and president.
"Again I don't want what happened to Nnaa Nwodo's administration as PG to repeat itself with Chief Emmanuel Iwuanyawu, who is not only a national figure but a Man that is internationally Recognized.
"please those very close to the respected Chief Iwuanyawu ,must warn him to open his eyes wide and avoid the antics of Onowu Everest Ozonweke, before he brings his tenure to public riddicle."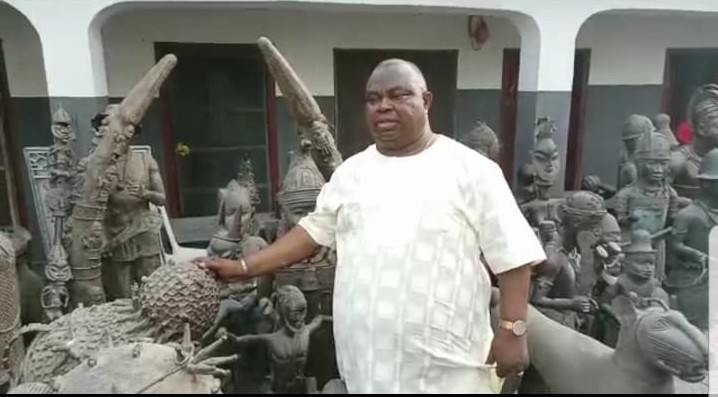 Question : OZONWEKE AND LATE PROFESSOR GEORGE OBIOZOR?
" Infact, Ozonweke tried it with the late President General,PG, Professor George Obiozor, appointed himself his Personal Assistant but because Obiozor was a wise man, he never allowed Ozonweke to destroy his name and integrity , so I will advise Chief Iwuanyawu to tow the foot steps of Obiozor and avoid Ozonweke like a plague "
Question: OZONWEKE'S ALLEGED COMMERCIALIZATION OF CHIEF IWUANYAWU'S OFFICIAL WORKING VISIT TO LAGOS?
" I have witnesses that are aware that Onowu Everest Ozonweke has been coming to me before Chief Iwuanyawu first official working visit to Lagos, begging for gratification to work in my favor, informing me that Chief Iwuanyawu was going to come to lagos and that when he comes ,all the issues about the crisis in Ohanaeze will be settled, that what was agreed at Enugu National Office was that Ossia will be standing as an elected President until i finish my term because of the Court Consent Judgment that extended my tenure,hence nobody have been able to appeal or to evacuate the Judgement.
"Then i agreed thinking that it was a reasonable somebody that I was talking with. I said onowu, i hope what you are doing now is not what you did with Governor Babajide Sanwo Olu and the man that stood as an agent who rented us the Secretariat called Mr. philip. I said despite you Onowu don't know him well and I told you that the man has been my friend for over fifteen years, but you Onowu have caused us issues now.
"Onowu met Philip and said we are going to form POSER, saying that they were going to support and work with us ,but at the end of the day , he didn't do so, what he did was to take POSER and joined it with G 50, just to silent Ohanaeze Ndigbo, simply because he didn't win Ohanaeze presidential election Organized by his Opposition group, now led by Factional President Chief Ossia, who they said was suspended.
" At our meeting, I warned Ozonweke not to use G 50 to disorganize or silent Ohanaeze, Ohanaeze, which is a socio cultural organization, the umbrella that governs every igbo man. I asked him, i hope it will not be so,he said no problem.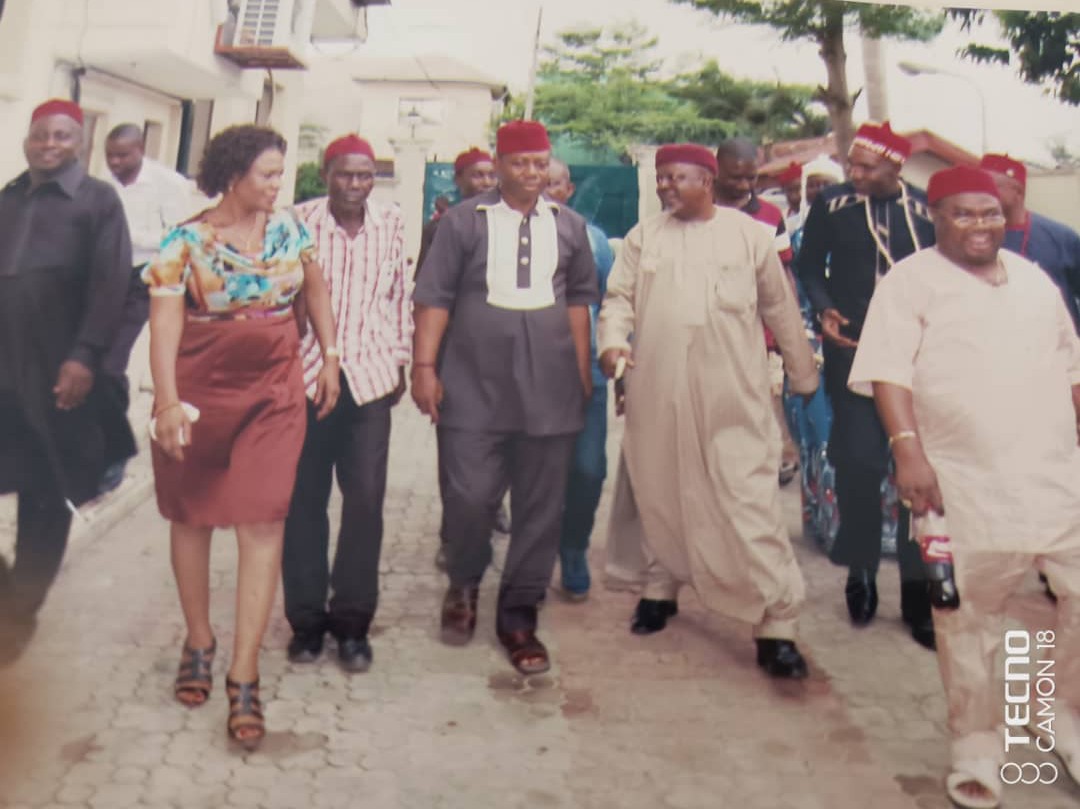 Question: DID OZONWEKE REQUEST FOR MONEY FROM YOU?
"He said he was going to Enugu, that i should support and give him money but i said no, when i see Chief Iwuanyawu ,then fine, anything you people ask for or say,I will do,then it's okay.
"The reason I didn't give him the money he requested was because he did the same thing to me before, he told me that he has a problem, i asked what is his problem, Chief Ohia is my witness, i gave him N300, 000 that night,surprisingly i was arranging for us to go and see Governor, not knowing that they had gone to see Governor a day before then through G 50.
"I was also surprised that when Governor called us to know what was the problem between us and Ossai,onowu stood up and said that Aguenes' tenure has finished, he never gave them the details of how the tenure finished, he told them that our tenure has finished, simply because they gave him some money.
"The same Onowu came back to apologize , telling me that i should not be annoyed ,that they gave him something and i said,but i gave you N300,000 Onowu , yet, he was telling people that it is the money that Governor is bringing to me, that i am supposed to be paying him, I asked him was that what you told people?, he said it is a lie, that he never said so, i said onowu, there are two things that is wrong in your brain that nobody is doing anything about it. One when you see anybody that is doing great things to reposition Igbos, you try to destroy it, I asked him?, do you know what you have done to all the Igbo Nollywood Stars, such zack Oji, Amaechi Monagor , Mr. Ibu and all others .
Question: NOLLYWOOD CONNECTION?
"Onowu went and lied to them that i said all of them were coming to my office to stay with me most of the time during COVID-19 begging, that i am complaining that they are coming there to eat suya,that am buying them suya and that they were asking for money. I said how can i say that to Ibu or zack Oji, that they are coming to my place to eat Suya and beg for money?.
" I confronted Ozonweke and he denied and said he was not the one that said so, i said don't tell me that, the wife of Zack confirmed that you said so .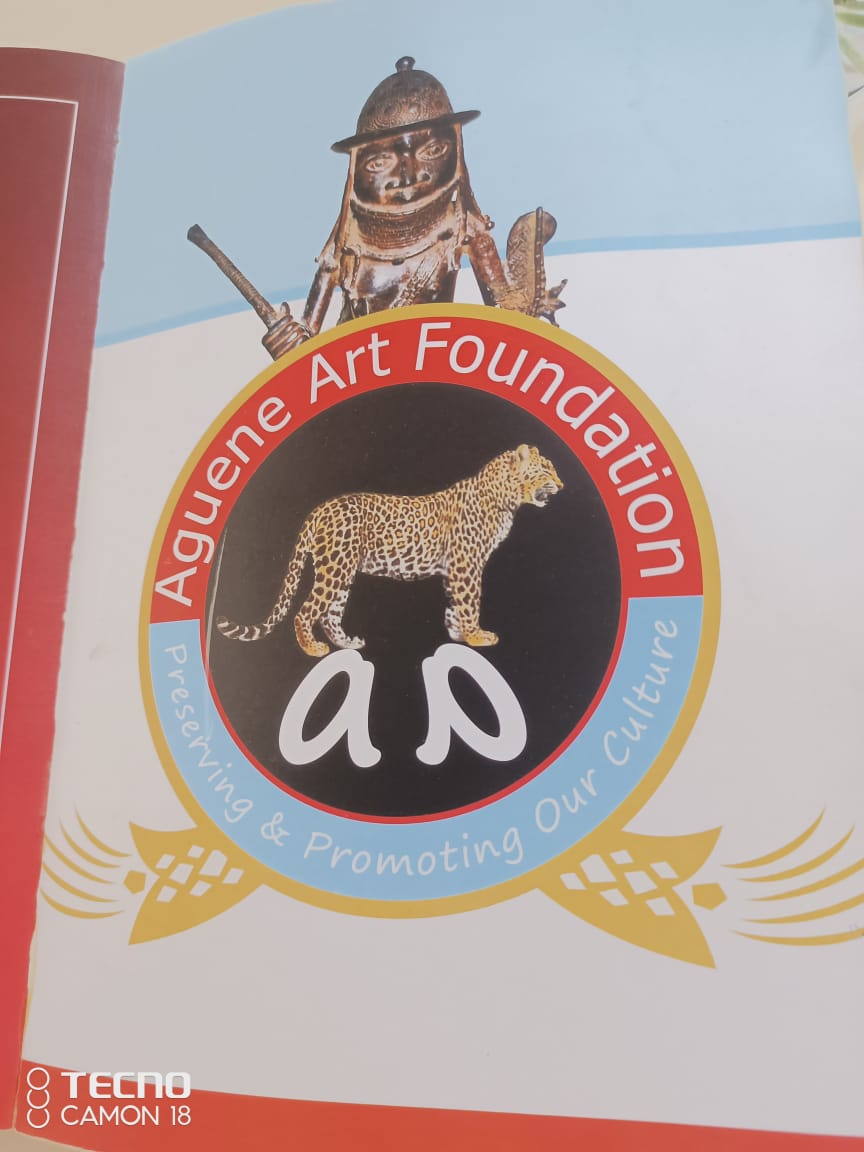 Question: LIFESTYLE
"Onowu's life style is that when you take him to any personality or DIGNITARIES, he will quickly beg for the persons phone number and goes to the place at your back and later, he goes to tell people that he is the one who introduced them to me .
"Onowu used to come with Onwughara to come and collect money from me. Thompson Ohia is his master. You know when u are not a rated strong executive of an Association, you will always be at the back of whosoever is your senior in executive, I have a photograph to show Onowu's rating, he doesn't know i will get such photographs ,so i had to look for it .
" Onowu will bring people to me for contracts or jobs,including media people , like one ifeanyi Nwosu,he introduced him to me for programming, but when I pay the people their fees, he couldn't give the guy the money till today.
Question: G-50 GROUP?
" So all onowu was doing is how he will get Ohanaeze President seat,he tried everything in Ohanaeze , to destroy me,saying that they want to give me a coordinator of G-50,i said how can you give me a coordinator when i am the president of Ohanaeze, the association is under Ohanaeze ,that is the G 50,i told him that even Ndigbo Lagos who feel that they are Igbo elites , headed by the retired general knows that i refused to be their vice president, the least i can be there is a patron because Ndigbo lagos is a club,an association formed by two people, but Ohanaeze was formed by late Igbo Leaders like Akanibiam and Dr.Nnamdi Azikiwe , shortly after the civil war when Nigeria banned Igbo Union.
"That was the reason why Ohanaeze was formed ,they changed the name from Igbo Union to Ohanaeze. Ohanaeze Ndigbo have been holding their meetings in the house of Akanibiam ,until he died,so you cannot tell me that i will go under other association.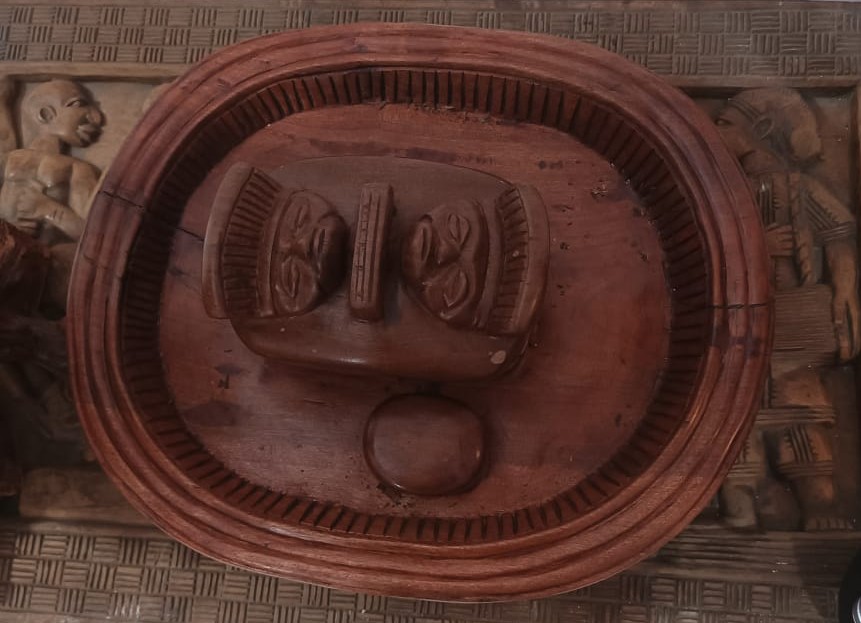 "Onowu said we should just use it to do business . I said i cannot , because it is a shame that someone will sell his own father who brought him to the world because of money, i will not do it,by the way i am not a hungry person.
Question: WAS THE COURT CONSENT JUDGEMENT THAT EXTENDED YOUR TENURE THE CAUSE OF CHIEF OSSIA'S FACTION?
"No !!!, in the first place Iam not a lawyer, this is the truth that Chief Iwuanyawu must know. I and Nnaa Nwodo, former president General were taken to Court by Barrister Fabian Onwughara's group after I was elected President and they had their own faction and two Factional presidents within the period. They made sure that my tenure was distracted most of the years in my four years tenure.
"I sponsored the lawyer, a Senior Advocate Of Nigeria, SAN, that represented I and Nwodo in the court, after Nwodo told me that he was no longer ready to spend his own money on the case, I continued alone and spent over N20 million in that case.
"One day, Onwughara came to my office with the concept of this Court Consent Judgment ,as solution to peace in Ohanaeze Ndigbo Lagos, I agreed with the ideas and Onwughara's lawyer and my own lawyer handled the process but I spent my money for the process to work.
" Immediately the consent judgment was received, i gave him one million naira in front of my lawyer and their own lawyer, they are my witnesses, but he said unless I give him 40 million in total but I told him that there is no allocation for Ohanaeze Ndigbo purse from where i can give him 40 million.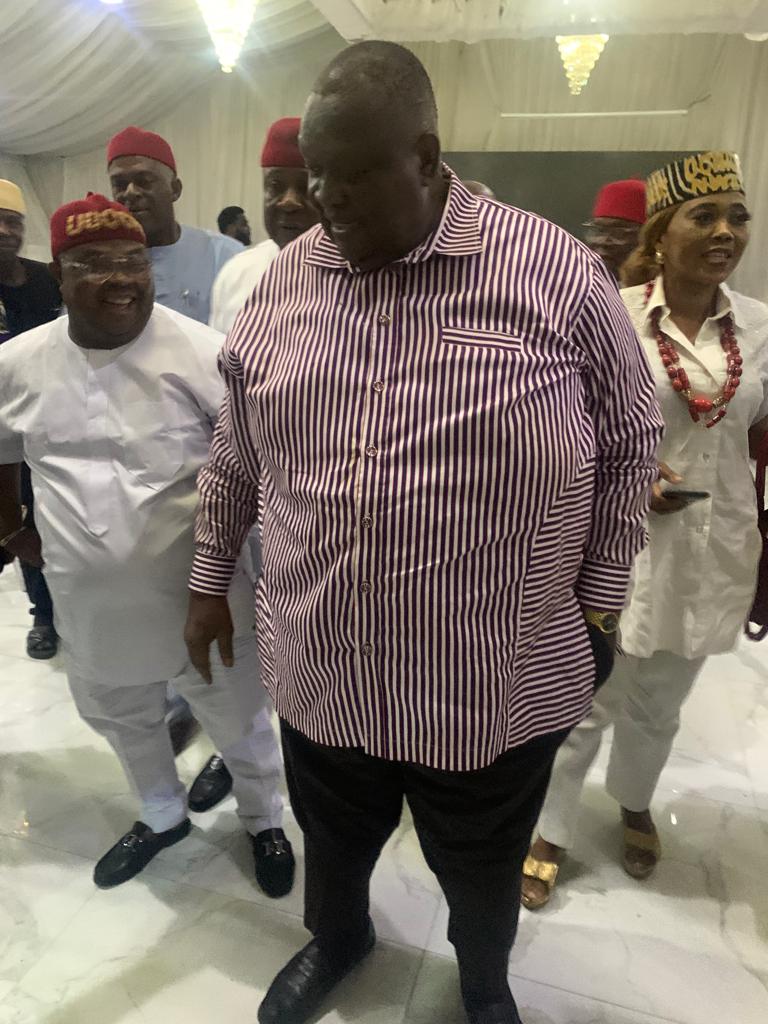 "That was the beginning of the birth of Ossia's faction, Onwughara threatened and said okay ,he will join onowu Ozonweke and his Enugu people sympathizers to conduct another election against me, that is how this faction sprang out , if not, there will not have been any faction, there would have been one Ohanaeze until my tenure finished and everybody will vote another president.
Q: YOUR ROLE WITH ONOWU DURING CHIEF IWUANYAWU VISIT TO LAGOS
" Onowu met me and notified me of the planned visit by Chief Iwuanyawu, but initially I began to blast him because of his past evil deeds and betrayals. He calmed down and said Solomon you are too powerful, nawa for you. I said come onowu ,your devil network can not harm me because number one, you are empty, you pester yourself to people, you are a pester and have no contacts . One thing about Onowu is that when he wants to come into you, he is ready to lick your hands,wash your clothes, clean your shoe,he will enter you and hide in your 'brocos' ,that when he bite you there, you can't make any move .
"After assuring me that he has concluded with Chief Iwuanyawu on the way forward to allow me finish my judgement tenure, I was surprised that he pushed me aside because I refused to give him money first and took Chief Iwuanyawu to Ossia's faction.
"Interestingly, when I contacted Our kind hearted brother , the Philantrophist and Chairman of Chisco Motors Ltd, Chief Chidi Anyaegbu, MFR, while he was on vacation abroad , he sponsored me to host Chief Iwuanyawu, I was shocked to see the same Onowu Everest Ozonweke attending the event.
Question: OSSIA'S AND MY IMPEACHMENT?
"Onowu Everest Ozonweke had even told me earlier to join forces with him to impeach Chief Sunday Ossia , that he is sure that Enugu will appoint him immediately after the impeachment and that if Enugu appoints him, he can now tell them that they should leave my tenure to end up. I said no i would not do that.
" This was the same Onowu that came when i was having meeting after i got the Court Consent judgment,to say that the impeachment they did at Calabar hall does not hold any water, he brought the papers to me that the impeachment is not real , arguing that you cannot impeach someone and start running away, he wrote to Obiozor, he wrote to me, that we shouldn't mind them.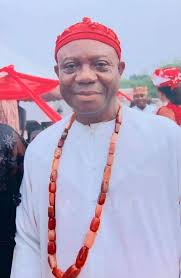 "Now, Ohanaeze Ndigbo Worldwide can see his double dealings,betrayals and double standard when he was approaching me to assist him to impeach Ossai and hand over to him,then they will conduct new election which he will win .
Q: WHAT IS THE WAY FORWARD FOR PEACE
"The way forward is first Onowu Everest Ozonweke being an unstable character and major cause of the entire crisis from Fabian Onwughara's administration till today,must be suspended in any and all activities of Ohanaeze Ndigbo generally, because he is the one making brothers fight against brothers and at the same time taking wrong information to Enugu.
" Iam apologizing and sorry for Enugu National body because they don't know what is happening here . That whatever they committed in ignorance, that God will forgive them ,that's all , because their actions was based on onowu's information , but not what is actually happening in lagos .
"if they want to get it right and need legacy in their leadership, they should suspend onowu in any thing concerning Ohanaeze ,because he has tried to use G 50 to silent Ohanaeze Ndigbo,which i was the person who rescued Ohanaeze from their hand . Because he was not talking any more about Ohanaeze, he was talking about G 50 which was obvious .
" Though my tenure from all legal indications is still remaining about three years and eight months and Iam the recognized legal person on Lagos State protocol list, just as before credible prominent Igbo Leaders and Stakeholders,but with advise from a respected former president of Lagos State Chapter of Ohanaeze Ndigbo, Chief Oliver Akubueze ,aka Mmiri Ndigbo, who actually encouraged me to contest the election right from inception, iam willing to shift my position to allow peace to reign, but that must be after proper dialogue with Chief Iwuanyawu and his Enugu National Office Cabinet, who were deceived by Onowu Ozonweke.
"Again that is if my conditions which must include excommunication of Onowu from Ohanaeze Ndigbo are met.
"After all, most people are not aware that it is my personal money made from my Art Foundation business and other businesses that Iam spending to sponsor Ohanaeze Ndigbo Lagos State Chapter.
"Iam not actually gaining, rather Iam spending to pay for Secretariat, sponsor meetings and events and do public relations,contrary to the popular opinion the opposition have created that I was making money from Ohanaeze Ndigbo. I therefore ask them, how much did Ossia and his faction been able to make since they started?.
" As a visionary Igbo leader that loves Igbo unity and progress, if my conditions are met, I will announce the time I will resign on my own ,to allow peace reign in Lagos.
Share this Post