SCHOOL FEES SAGA : Court Remands Parent In Prison Over Assault On Grand School Teacher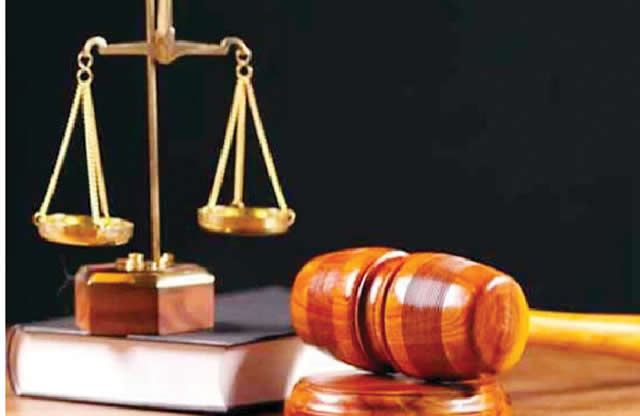 Share this Post
Uncontrollable anger of a  53-year old Parent, Godwin Ugwu, has landed him in prison after allegedly slapping a Grand School Teacher, Mrs Blessing Uba, over argument concerning his Child's outstanding school fees.

Godwin was said to have been arrested at Igando area of  Lagos State for allegedly slapping a school teacher, Blessing Uba,who also work as School Secretary,  over a disagreement on the balance of N3,000 of his children's school fees.
Argument was said to have ensured when Godwin went to the school to balance outstanding fees of N21,000 to enable his child participate in the ongoing exams.
Whereas Godwin claimed that he had only N18,000 to balance, the teacher insisted that he must pay the additional N3,000 to make up.
This led to hot exchange of words and in the process, Godwin allegedly slapped the teacher, Blessing, on her left ear and the owner of the school , Mr. Deji Emmanuel was notified.
The matter was then reported to the Police at Igando Division. The operatives arrested and detained him at the station for interrogation over his conduct.
During interrogation, Godwin informed the Investigating Police Officer that his children were students of the school for years and he had been paying their school fees until recently when he had already paid about N100,000 and had to balance the school N3,000 but the teacher insisted that he must pay the additional fee.
Subsequently Godwin was arraigned before the Ejigbo Magistrates Court for the alleged assault.
He pleaded not guilty when he was arraigned.
The prosecutor, Inspector Simeon Njue, then asked the Court to give a date for hearing since he pleaded not guilty before the Court to enable the Police to prove that he actually committed the alleged offence.
The Presiding Magistrate, Mrs. A.K. Dosumu, granted him bail in the sum of N100,000 with two sureties in like sum.
However, he was remanded in custody at the Correctional Centre at Kirikiri town, Lagos, pending when he will perfect his bail conditions while the matter was adjourned till 11th April, 2023, for mention.
Share this Post