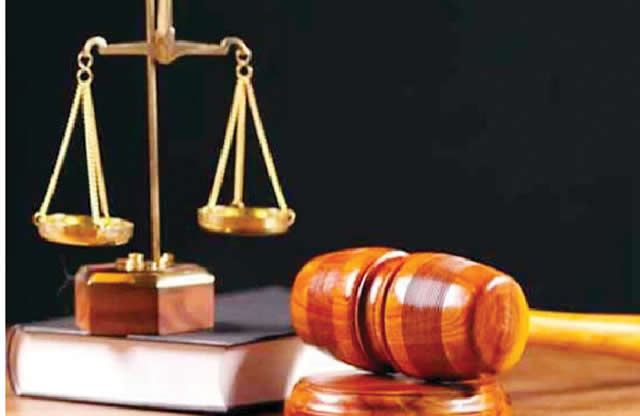 Share this Post
Anti drug Agency, the National Drug Law Enforcement Agency,NDLEA , appears to have dented it's image, as a drug convict accuses some of his Operatives of extortion and bribery.

The Agency is enmeshed in the allegation as Justice Akintayo Aluko of the Federal High Court in Lagos has summoned some of the senior officials in Lagos to come and explain the N3.7 million bribery allegation made by a convict, Mrs. Fatima Hassan.
According to Mrs. Hassan, who is a mother of three, an officer named Sanni, referred to as the Investigative Officer (IPO) in her case, extorted N3.7 million from her family while she was in NDLEA's custody under the accusation of dealing in Cannabis Sativa, commonly known as Indian Hemp.
Sanni allegedly requested the money as a bribe for facilitating her bail in connection with the drug-related offense, but neither bail was granted nor the sum returned to her.
During her prosecution by the NDLEA on a charge of unlawfully dealing in 33.5 kg of Cannabis Sativa, Mrs. Hassan pleaded guilty and was subsequently convicted.
The prosecution sought to present eight exhibits, including N2.5 million in N1000 notes, which they claimed were proceeds of the drug dealing crime.
However, the defense counsel, O. Ojakovo, contended that the money was actually N3.7 million and not N2.5 million, and that it was given to Sanni by the convict's family to secure her release on bail.
Justice Aluko questioned both Mrs. Hassan and her husband, Bamidele Ogunkoya, who corroborated her claims.
He agreed with the prosecution that the money should be admitted as evidence, and further proceedings would be conducted to investigate how the money ended up in the agency's custody.
Justice Aluko sentenced Mrs. Hassan to four years in prison for the drug-related offense with an option of paying a fine of N1 million instead.
He also ordered her to perform community service under certain conditions.
Ruling the Judge said " In the main time, I order that the monetary exhibit shall be deposited in the Bank by the DCR in an interest-yielding account until further directives.
"I order that the persons mentioned in the course of the proceedings as Quatu Mohammed (CSM) officer Sanni the (IPO) and Umar Isa, Lagos State Commander of the NDLEA ACGN, in charge of Lagos State 'Command of the Agency shall appear in court at the next date, to explain what they know about the circumstances sum of N2.5m in this case.
"Case is adjourned to 11/10/2023 for further proceedings on the issue surrounding the alleged monetary exhibit."
Share this Post