'I am Tested, Trusted , Experienced And Most Qualified Candidate To Lead Ohanaeze Ndigbo In Lagos'  —Says Chief C.F.C Obi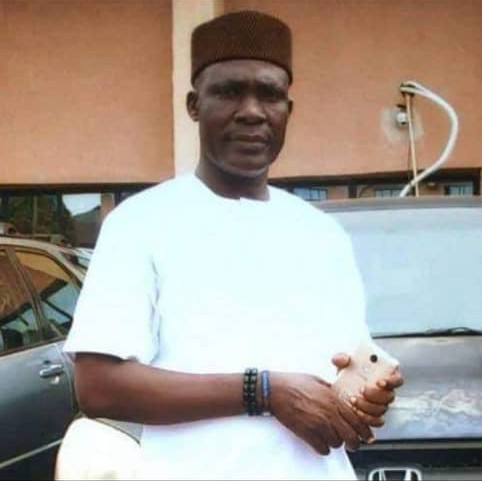 Share this Post
As political Manoeuvering, horse trading, game of wits aimed at outsmarting perceived opponents amongst top contenders aspiring to finally unseat and replace Suspended Factional President of the crisis ridden Ohanaeze Ndigbo Lagos State Chapter, Chief Sunday Stainless Ossia, heightens and takes a higher dimension, Most favoured aspirant, Chief C.F.C Obi, beats his chest and says ,that he is the most qualified Man to become Ohanaeze Ndigbo President.

"As far as Ohanaeze Ndigbo Lagos State leadership and presidential position is concerned, Iam the most qualified person out of other person's , because Iam tested, trusted, most experienced and more qualified ".
In a rare and exclusive interview with News Planet International, Chief Obi, who is a Deacon and top Executive Member in the Suspended Chief Ossia's kitchen cabinet , is confident that with his strong support base cut across the 57 Local Government Areas,LGAs, in Lagos State , Backing from stakeholders, Igbo Leaders, past Presidents, including Chief Solomon Ogbonna Aguene, who he respects as a mentor and idol ,because of Aguenes' leadership qualities,commitment to Igbo Cause,genuine selfless services and love for Igbo Nation and unity, other contenders are no match to him. Excerpts :
Question: WHY DO YOU FEEL QUALIFIED TO LEAD OHANAEZE NDIGBO IN LAGOS ?.
"The truth is that i have been in this Lagos State for over 20 years now and by His Grace ,i have garnered appreciable experience in leadership, having served in various offices in ladipo Market where i started as a Secretary. I was a two times Chairman of my unit Odoaladura Unit, under LASEC in ladipo before i became the President General.I emerged unopposed as President General, ladipo Auto Parts Market from 2008 to 2010 , under the umbrella body that governs ladipo which is LASEC.Infact, when you get to LASEC office and you count 1,2,3 the fourth photograph there , is my picture . Iam saying this incase if someone is doubting or asking.
"When i was in Ebonyi State, i served as the Secretary of Izambo Junction Traders Association.
" I was the State Chapter representative of Rochas Okorocha presidential campaign mobilization and by the Grace of God, i was the former national treasurer of Igbo people's Movement, and before then , i have served as the Chairman ,Enugu State National Youth Alliance then.
" Back here to Lagos, in my Local Government Area, Ejigbo LCDA, i have served as the PRO of Igbo Speaking Community .
"Iam from Enugu State, Nkanu, precisely, Enugu East Senatorial District. I was a former Treasurer of Ohanaeze in Ejigbo LCDA. I think i have acquired a lot of experience.
QUESTION: LEADERSHIP OF MARKET ?.
By his Grace ,i am the President General of United Igbo Market Leaders And Traders Association Of Nigeria. And by his Grace even in the present administration of Chief Sunday Stainless Ossia,i am the State Organising Secretary.
Question: OHANAEZE NDIGBO LAGOS STATE LEADERSHIP?
" As for Ohanaeze Ndigbo leadership, Iam most qualified and experienced more than any other person and by his Grace ,i graduated from Lagos State University, LASU where i read history and International Relations .
"Ohanaeze is all about history and culture and i know as a historian ,i am more qualified than any other candidate.
" Immediately after being President General ,i entered University in 2010 and by the grace of God, i have graduated ,like i told you, i read history and international relations .
Question: YOUR PLANS FOR OHANAEZE IF ELECTED PRESIDENT?.
"By the Grace of God , if it is the will of God i emerge as the next President of Ohanaeze Ndigbo Lagos state,the first thing i will do is to make sure that there is peace among Ndigbo in Lagos, because where there is no peace there is no progress .
"I am going to work with Ndieze,the stakeholders, we are going to put hands together to make sure we move Ohanaeze to the next level . By his Grace , i am fitted and trusted.You can go and find out what i have done in ladipo before i emerged as the President General of ladipo Auto Parts .They used to levy units , every year they will levy them until when i came in,by his Grace ,i came in with a new idea that today we don't levy any unit,what i introduced was that, if you buy a big engine you pay N100 Naira,if you buy a small engine you pay 50 Naira there and it generated money and i created a committee that was incharge of that revenue.
Question: BESIDES BRINGING PEACE OR RECONCILIATION TO NDIGBO IN LAGOS WHAT OTHER THING DO YOU HOPE TO ACHIEVE?.
"By the Grace of God, when we come together and we work as a team, it is my wish to make sure that Ohanaeze will have an Ultra Modern Secretariat.
"For me i believe in what God can do, i will make sure that Ohanaeze Ndigbo in every year ,we are going to have a prayer day ,if you are working with God, by the Grace of God ,there will be difference.
" Ndigbo are business men and women, i am going to introduce traders call and Ohanaeze Unit call .
I am going to bring traders from various markets and the local government, it is going to be between the Ndigbo traders group and the Ohanaeze local Government and my intention is to bring unity among ndigbo.
"where i am coming from, if actually you want to succeed in Lagos ,you must involve the trading community,so by the Grace of God, i am going to work closely with the stakeholders and i am going to make sure there is peace between Ndigbo and the Lagos state Government and i know by his grace, i am going to use my position to appeal to the Lagos state Government to remember the non indigenes in Lagos not only Ndigbo, so that there will be a peaceful co existence between government and ohanaeze Lagos State.
Question: CAN YOU MENTION FEW STAKEHOLDERS SUPPORTING YOUR AMBITION?
"Like I said earlier, they are too many to mention but for emphasis, Chief Ogbonnaya Elem,he is the Vice President representing Ebonyi State in Ohanaeze Isolo LCDA.
"Some others are Engineer Victor Samuel, he is the Onowu of Eze Jossy Egwuatu in Surulere, Chief Dr,Femi
Fergoson,President, Ndigbo United Association,Lagos,Chief Ogbonna Ellem,Vice Chairman,Ohanaeze Ndigbo,Isolo LCDA ,Lagos , Prince Christopher Ogbonna, Financial Secretary,Arena Market (Cotten Section)lagos , Many Stakeholders, Women Leaders Market leaders, business Community, residents and Some past Presidents including Chief Solomon Ogbonna Aguene ", he concluded.
Share this Post