Ifunanya "Baddest Lawyer" Hits Back, Informs NBA ,"I'm a Model, Actress & Rapper"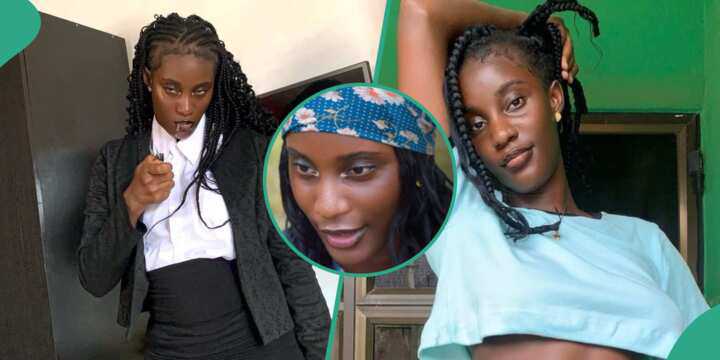 Share this Post
By Divine Chisom Emmanuel

Ifunanya Excel Grant, also known as Baddest Lawyer, has told Nigeria Bar Association , NBA ,Aba Branch, that she is a Model, Actress and Rapper.
In a viral video clip she clarified the controversy surrounding her current professional status
The controversial social media sensation had earlier been denied by the Aba branch of the Nigerian Bar Association (NBA) as their member In a viral video
The controversial lawyer and social media sensation stated that she is not a practising lawyer but a model, actor and rapper, while reacting to the Nigerian Bar Association (NBA) statement denying her membership. 
In a viral video posted on Facebook, she stated that she is not a practising lawyer at the moment but may consider practising in future.
She said her career path is focused on entertainment, which ranges from modelling, acting and making rap music. 
"I'm not a practising lawyer. I am a lawyer by book, but I am not practising. At least for now, I don't have any interest to practise law, maybe someday in the future. "At the moment, I am a model, I am an actress, and I am an upcoming musician, a rapper to be precise." 
She stated that her lifestyle on social media is just for entertainment purposes and not for the sake of disregarding the legal profession.
Ifunanya said she has always been in the entertainment scene, even before becoming a lawyer, and that whatever she shares on social media should be seen as her alter-ego of entertainment.
She also lamented that some social media accounts with her pictures are fake and that she has never been a Twitter user. 
Ifunanya said her main social media domain is Instagram, and many fake Instagram accounts are in her name.
Share this Post