Taskforce Raids Criminal Hideouts In Lagos Metropolis, Apprehend 56 Suspects, Recover Large Quantity Of Illicit Drugs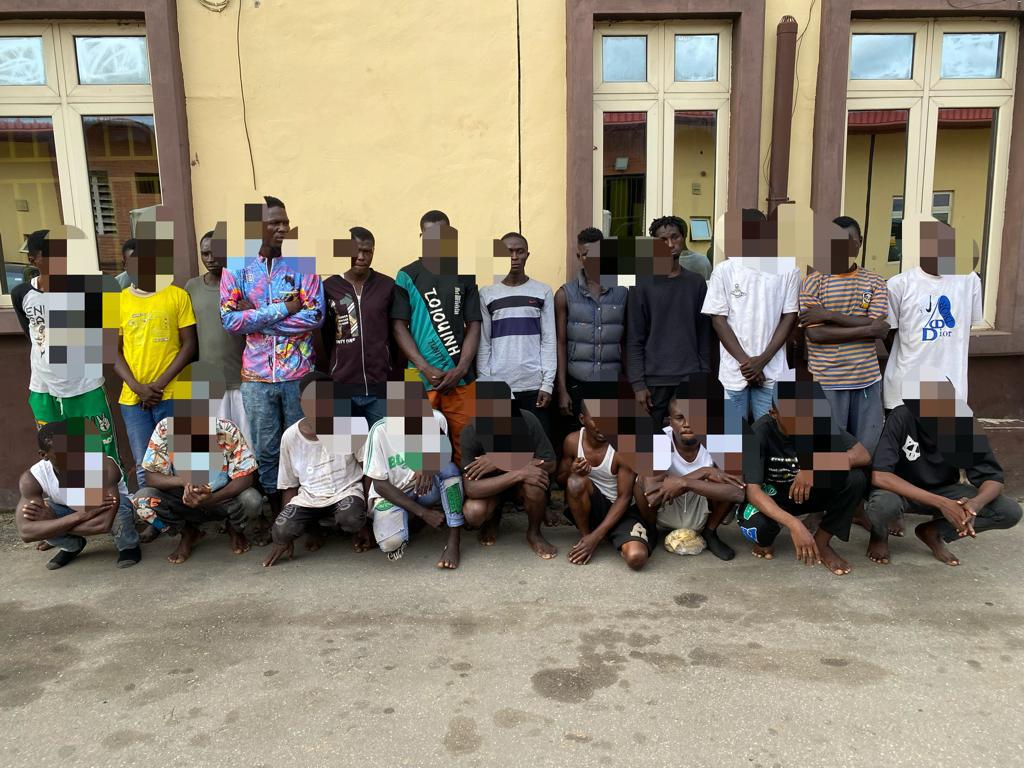 Share this Post
Determined to rid the State of crimes and criminal elements, the Lagos Taskforce has raided some black spots in the metropolis.

After the successful raids carried out around locations like Moshalashi, Agege, Akekoto, Ojota, Oshodi and Iyana Ipaja , the Agency said it apprehended 56 Suspects and recovered reasonable quantity of illicit drugs.
Advising criminal elements in the state to desist from crime, the Chairman of the Agency, CSP Shola Jejeloye, warned them that "Crime is not a career ".
According to him, the second phase of Raids on criminal hideouts is in consonance with the THEMES PLUS agenda of the state government, which aims at ridden Lagos state off crime, maintaining safety and sanity.
Speaking on the series of raids carried out across the State, CSP Jejeloye, noted that his Agency had the planned actions mapped out using surveillance, patrols and other security tactics in its strategic operations for the final quarter of the year.
He said : "Its our job and responsibility to ensure that criminal elements in Lagos do not have it easy ,that is why we constantly raid their hideouts right after carrying out surveillance activities to ascertain the exact location where they operate from. In the last one week, we have arrested 56 suspects from different locations like Moshalashi Agege, Akekoto, Ojota, Oshodi and Iyana Ipaja".
He also hinted that harmful weapons like jack knives, adjusted spark plugs and sharpened screw drivers were recovered from some of the suspected miscreants rounded up at Agege areas.
Jejeloye ,decried the rate at which some of the miscreants arrested uttered incoherent words as a result of the hard drugs they had ingested.
"It is not new to find substances suspected to be hard drugs like cannabis or heroin in the possession of some of these individuals rounded up. One of them even threw out a pack of cannabis from the vehicle after he was arrested and was being transported down to our office, but we noticed and stopped the vehicle to recover the item which will be tendered in court as evidence"
He further assured that the Agency would pay a bit more attention to Ojota axis due to the number of hard drugs recovered in the raid carried out last night.
"The effects of hard drugs on any individual is that it alters the ability to think or reason properly, that is why most hoodlums who ingest such resort to crime. We recovered a reasonable amount of hard drugs from the 15 suspects apprehended at Ojota alone and i must confess it is quite disheartening seeing these set of youths take to life of crime". Jejeloye stated.
The Chairman vowed to prosecute all suspects arrested during the raids, after profiling.
For Lagosians, he promised that the Agency would continually adopt all legal security methods and strategies in ensuring that residents can sleep with both eyes closed.
He warned criminal elements, especially those who lurk in the shadows looking for who to prey on, that the long arm of the law will catch up with them soon and that they will be made to answer for their crimes.
"Criminality will be stamped out for good and we will not rest until that is finally achieved" he concluded.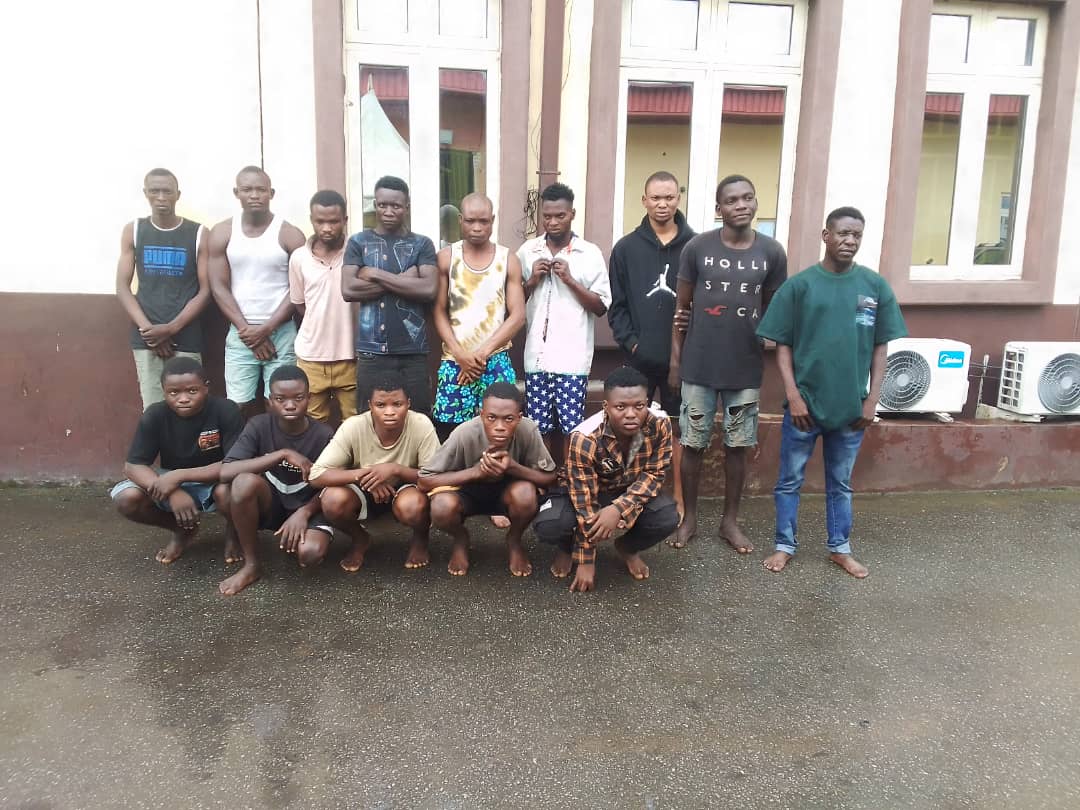 Share this Post